Giants RB Saquon Barkley's dad will be sporting a Joe Namath jersey this week
By Ryan Ward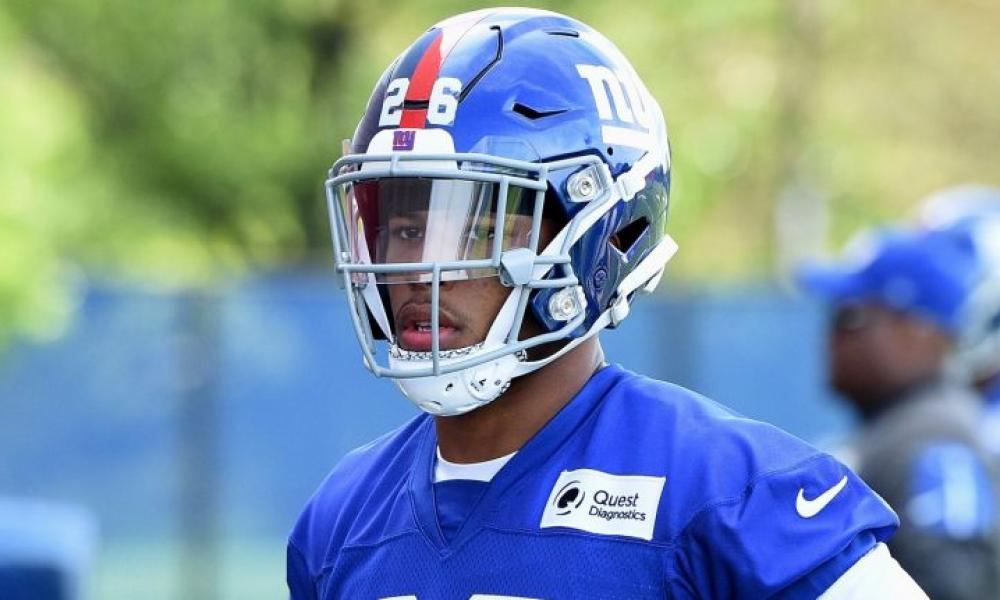 It has been a disappointing start to the 2019 season for the New York Giants, having won two out of their first nine games that has put them well out of the playoff picture.
However, the Week 10 matchup against the New York Jets has some personal motivation for Saquon Barkley as his father is rooting for him to play well, but for New York's other team to win. The Penn State product gleaned about the upcoming game given the significance it has in his home, according to Jordan Raanan of ESPN.
Want $250 to bet on NFL Week 10?
"Nah, not to win. The win is for us [the Giants]," Saquon Barkley, who was born in The Bronx, said Thursday. "But he's also, I think what he said is he's probably going to wear a Jets jersey. That is going to be an interesting one. I give it to him, because it's a Joe Namath jersey. I think I got him that jersey actually, the Joe Namath one.

"At the end of the day, I knew this situation was going to come up. But I'm happy for him. I was a Jets fan growing up, too, so it's fun. It's going to be a little fun competition in the Barkley house."
There is a family rivalry at stake, which could provide Barkley some extra motivation to play well on Sunday afternoon. Beyond helping get the Giants back on track, it gives him some bragging rights over his father.
At the end of the day, a little family competition only brings more meaning to the game.