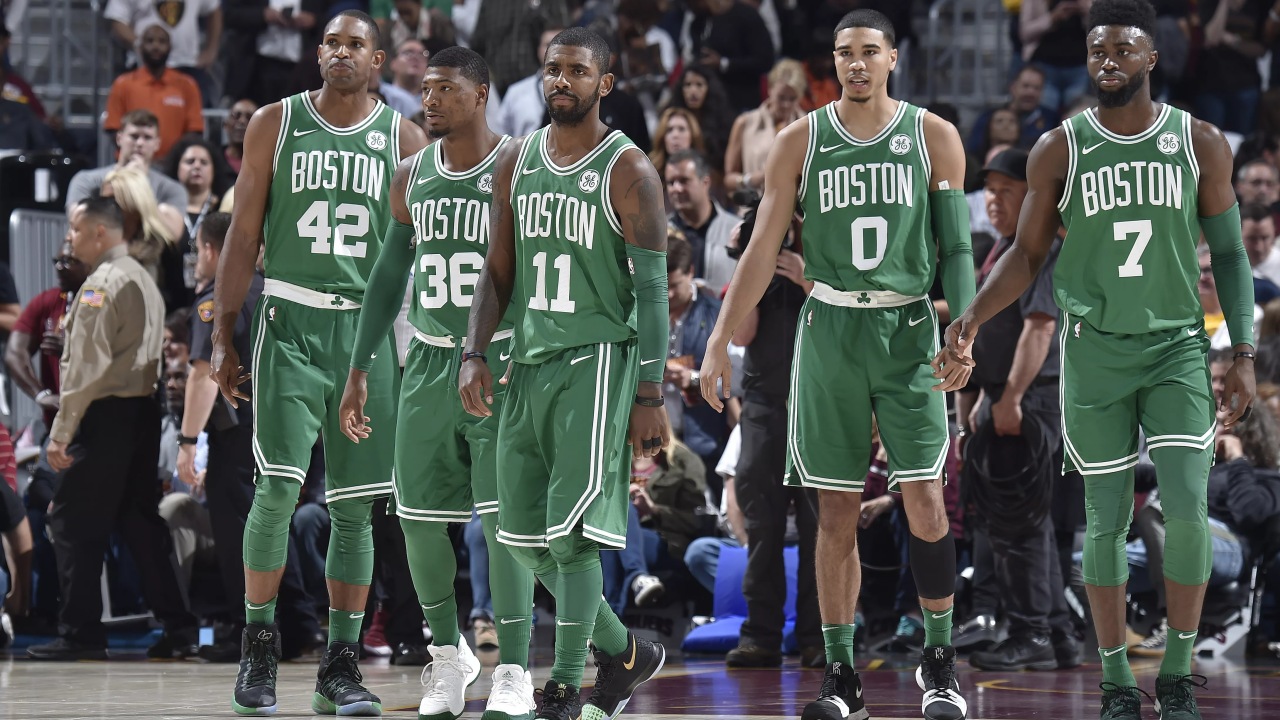 The Boston Celtics (ˈsɛlˌtɪks) are an American professional basketball franchise based in Boston, Massachusetts. They play in the Atlantic Division of the Eastern Conference in the National Basketball Association (NBA). Founded in 1946 and one of eight NBA teams (out of 23 total teams) to survive the league's first decade, the team is currently owned by Boston Basketball Partners LLC. The Celtics play their home games at the TD Garden, which they share with the National Hockey League's Boston Bruins. The franchise's seventeen championships are the most for any NBA franchise, and account for 25.4% of all NBA championships since the league's founding in 1946. This makes the Boston Celtics the most successful franchise to date in the major four traditional North American professional sports.
The Celtics have met the Lakers a record twelve times in the Finals, including their most recent appearances in 2008 and 2010, with the Celtics winning nine and Lakers winning three. Four Celtics (Bob Cousy, Bill Russell, Dave Cowens and Larry Bird) have won the NBA Most Valuable Player Award for an NBA record total of ten MVP awards. Their mascot 'Lucky the Leprechaun' is a nod to the team's Irish heritage and to Boston's historically large Irish population.
The Celtics rose again after struggling through the 1990s to win a championship in 2008 with the help of Kevin Garnett, Paul Pierce, and Ray Allen. During this time, point guard Rajon Rondo developed into a perennial all-star. Paul Pierce and Kevin Garnett were later traded to the Brooklyn Nets.
TD Garden
The TD Garden (previously the Shawmut Center, the FleetCenter, and the TD Banknorth Garden; nicknamed the Boston Garden and The Garden) is a multi-purpose arena in Boston, Massachusetts. It is named after its sponsor, TD Bank, a subsidiary of Canada's Toronto-Dominion Bank.
TD Garden is the home arena for the Boston Bruins of the National Hockey League and Boston Celtics of the National Basketball Association. It is owned by Delaware North, whose CEO, Jeremy Jacobs, also owns the Bruins. It is the site of the annual Beanpot college hockey tournament, and hosts the annual Hockey East Championships. The arena has also hosted many major national sporting events including the 1999, 2003, and 2009 NCAA Division I Men's Basketball regional first and second rounds, the 2009 and 2012 Sweet Sixteen and Elite Eight, the 1998 Frozen Four, the 2004 Frozen Four, the 2014 United States Figure Skating Championships, the 2006 Women's Final Four, and it will host the 2015 Frozen Four. It hosted games 3, 4, and 6 of the 2011 Stanley Cup Finals and the 2013 Stanley Cup Finals for the Bruins, and games 1, 2, and 6 of the 2008 NBA Finals and games 3, 4, and 5 of the 2010 NBA Finals for the Celtics.
It is located directly above Boston's North Station.