49ers Big Favorites to Win NFC West At Halfway Point of the Season
By David A.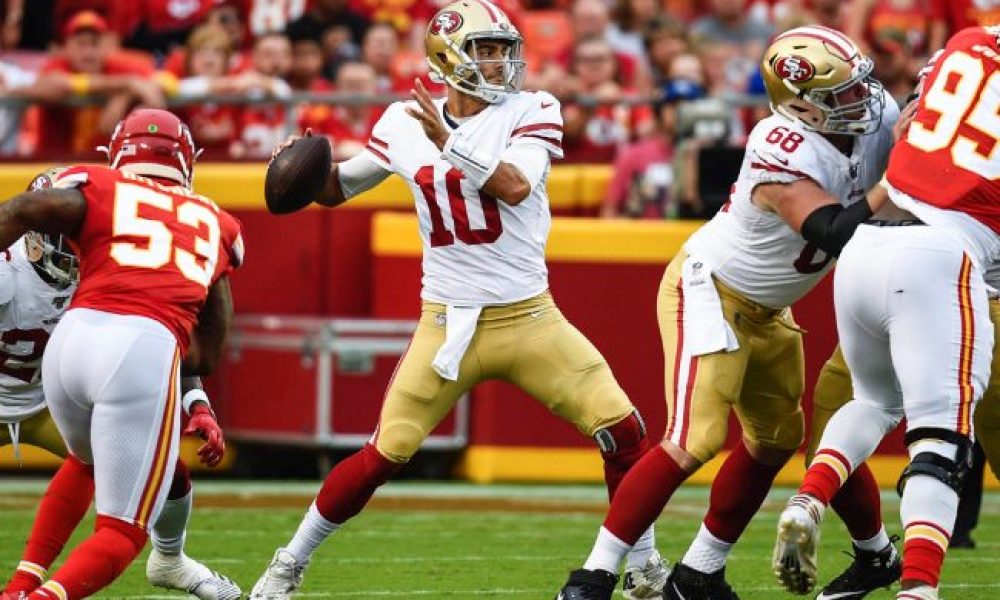 Of all the divisions in the NFL, the NFC West has had the most surprises the first half of the regular season. At the opening of the season odds makers had the Los Angeles Rams as the -180 odds on favorite to win the division title, but currently are third.
The San Francisco 49ers started the season with the third best odds from odds makers to win the NFC West but at 8-0 are the -300 favorites to win the division title.
Trailing the favored 49ers are the Seattle Seahawks +400, Los Angeles Rams +600 and the Arizona Cardinals +15000.
San Francisco is undefeated through nine weeks of the season as they played this week's Thursday night game. Five of the eight wins thus far for the 49ers have been on the road and just three at home. That gives the 49ers an advantage over the final half of the season with five home games and just three on the road.
However, it will not be easy for the 49ers going forward. San Francisco has two games remaining with Seattle, and once each with Green Bay, Baltimore, the Los Angeles Rams and New Orleans. Those six games will be a strong indicator of the strength of the 49ers.
Seattle is second at 6-2 in the NFC West. The Seahawks have several different faces than when they played in consecutive Super Bowls in 2013 and 2014. However, talented quarterback Russell Wilson continues to play well and will likely challenge Packers signal caller Aaron Rodgers down the stretch for the year's NFL MVP.
Seattle will face the 49ers twice during the second half along with Tampa Bay, Minnesota, Arizona and Carolina. The second of Seattle's two games during the second half against the 49ers will be at home in Week 17 to end the regular season and could be for the NFC West title.