Alabama's Tua Tagovailoa done for the season with hip injury
By Amber Lee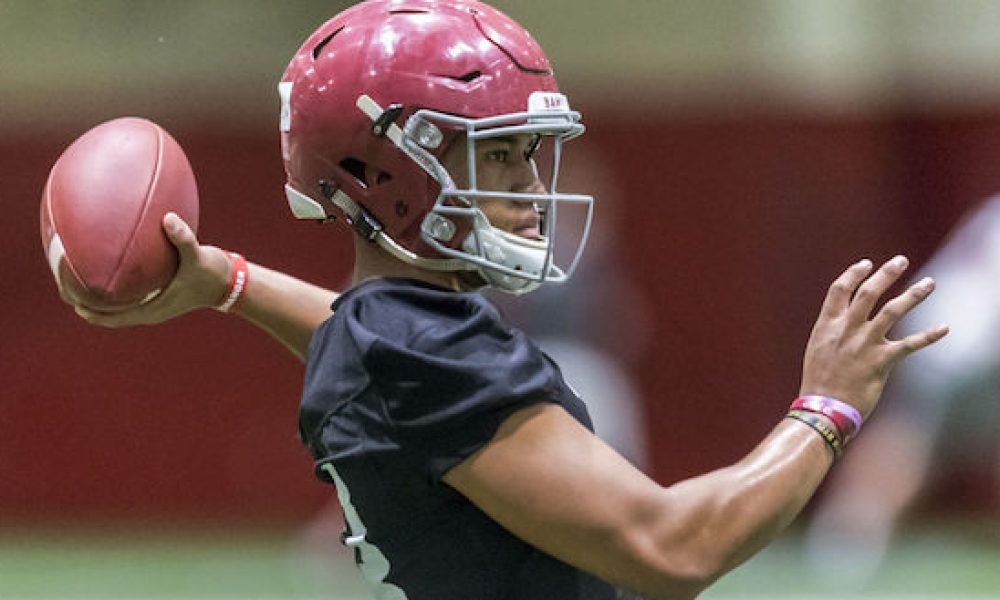 Tua Tagovailoa suffered a hip injury on Saturday against Mississippi State, was carted off the field, then taken by helicopter to a local hospital.
Here's what happened to Tua, got injured, carted off.pic.twitter.com/wH2LpQ0crB

— Dov Kleiman (@NFL_DovKleiman) November 16, 2019
Now comes the worst possible news, as Senior Bowl executive director Jim Nagy reports Tagovailoa will undergo surgery for a hip fracture, which is similar to the one that ended the great Bo Jackson's career.
Hearing Tua Tagovailoa's hip injury is serious. Hip fracture. Similar to Bo Jackson's career-ending injury. Surgery tonight or tomorrow morning. Praying for Tua and his family. 🙏

— Jim Nagy (@JimNagy_SB) November 16, 2019
Prior to his injury on Saturday, Tagovailoa was having another fantastic outing. He had passed for 256 yards. As well as that, he had two touchdowns on 14-of-18 attempts.
The Heisman candidate recently suffered a high-ankle sprain that required a surgical procedure. However, this new injury was unrelated to that injury and was one head coach Nick Saban described as a "freak injury."
Nick Saban labeled Tua's hip as a "freak injury" that had nothing to do with past injuries. Said he hopes it's not a serious longterm injury.

— Kevin Negandhi (@KNegandhiESPN) November 16, 2019
Tagovailoa has been mentioned as a potential No. 1 overall pick of the 2020 NFL Draft. Now, we can only hope he can fully recover from this devastating injury and play the game he loves once again.
Our hearts go out to Tua Tagovailoa and his family as they navigate through this difficult circumstance.
NCAA Betting