Ben Roethlisberger Could Leave Steelers, Triggering Huge Changes
By Connor Lynch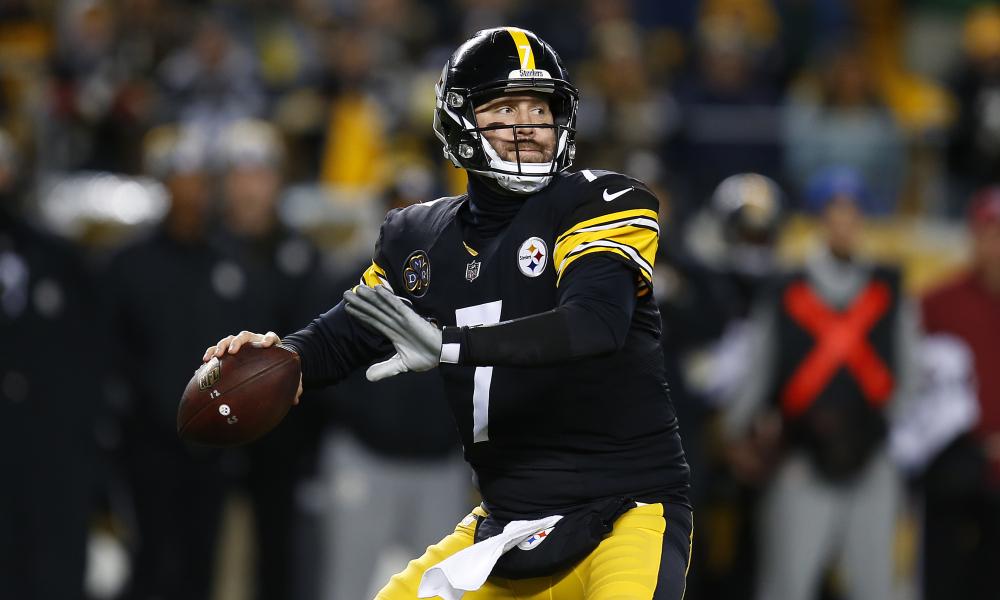 Pittsburgh's wild-card loss to the Browns will be remembered as the game when Cleveland redeemed itself. It could also have spelled the end of the Ben Roethlisberger era.
In a result that couldn't have been foreseen for most of the regular season, Pittsburgh fell 48-37 to Cleveland. 
With Ben Roethlisberger returning from an elbow injury, the Steelers won their first eleven games of the season. However, they lost four of their last five regular season games.
In the culminating Browns defeat, Ben Roethlisberger threw a playoff-worst four interceptions. The 38 year old with one year remaining on his contract was in tears at the end of the game.
Want $250 to bet on the NFL Divisional Round?
A fluctuating salary cap and 26 impending free agents means the Steelers face a tumultuous offseason. With Roethlisberger's injury history, the team could move away from their totem of 17 years. 
"It's going to start between me and God," Ben Roethlisberger told reporters.
"Lot of praying. And a lot of talking with my family. I still have a year left on my contract. I hope the Steelers want me back if that's the way we go."
After Pittsburgh's fourth one-and-done playoff campaign in seven postseasons, coach Mike Tomlin knows change is needed.
"It has been a disappointment. I'm not going to maintain status quo and hope the outcome changes. That's the definition of insanity," he said.
"I don't have a clear assessment of the overall depth of the cap ramifications, but I think it's reasonable to assume there's a chance he'll be back, certainly," Tomlin added.
As well as Roethlisberger, Maurkice Pouncey is also entering the final year of his contract. Veteran defensive end Cam Heyward admitted that he could also leave, saying he doesn't know it will play out.
JuJu Smith-Schuster, James Conner and Bud Dupree are notable upcoming free agents. Smith-Schuster, entering free agency for the first time, has expressed a desire to stay. However, like everyone else in Pittsburgh, he doesn't know what's going to happen.