Bradley Beal Career Game Not Enough To Beat 76ers
By Connor Lynch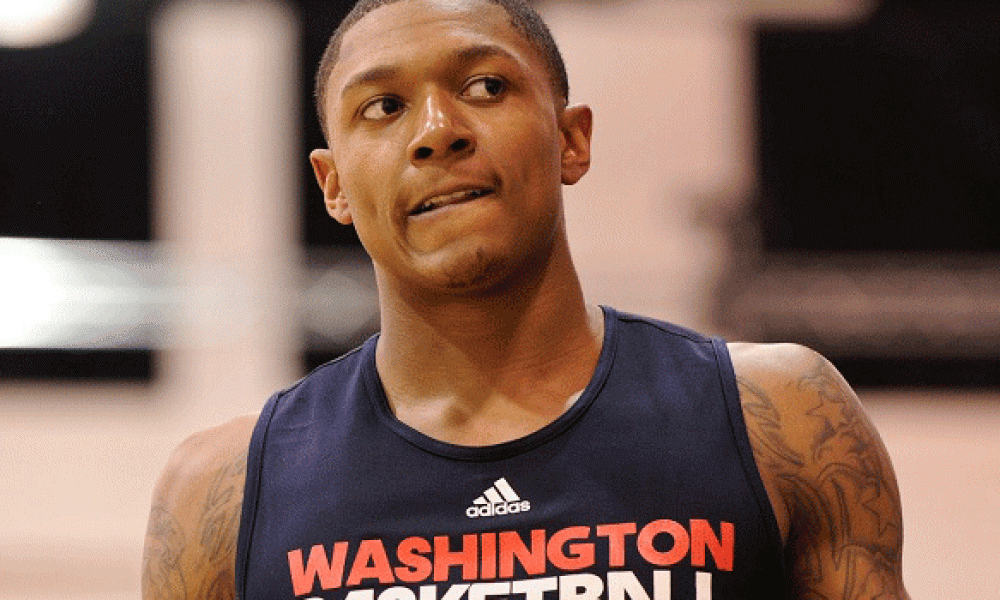 Bradley Beal was 'pissed off' on Wednesday night after the bittersweet tinge to his career highlights continued against the 76ers.
The Wizards forward scored a career high 60 points in vain as Washington lost to Philadelphia 141 – 136. 
"I'm pissed off," Beal said. "I'm mad. I don't count [them]. … Any of my career highs, they've been in losses. So I don't give a damn. You can throw it right out the window with the other two or three I've had.
Bradley Beal equalled the Wizards' franchise record previously set by Gilbert Arenas in 2006. 
Want $250 to bet on the NBA?
Bradley Beal blitzed the first three quarters with 57 points in the first 36 minutes. The Wizards eroded a 10 point deficit and brought beal back on with the game tied at 119 with eight minutes left. 
However, Beal only made one shot and split two free throws in the game's dying seconds. He had a career game yet failed to spur his team on to victory when it mattered. No wonder he was annoyed. 
"I just want to win. Sometimes you might be able to score 40, 50, 60, whatever the case may be, but I just want to win, whatever that looks like. We came up a little bit short tonight."
The 76ers shot 61.7% from the field and 18-for-29 (62.1%) from range. "I think they got stops and made more plays than we did down the stretch," Beal added.
"I think [Joel] Embiid hit a tough 3 … they were making a lot of shots. They hit a lot of tough shots.
"They shot 60% from the field and 62% from 3. You can't win a game like that."