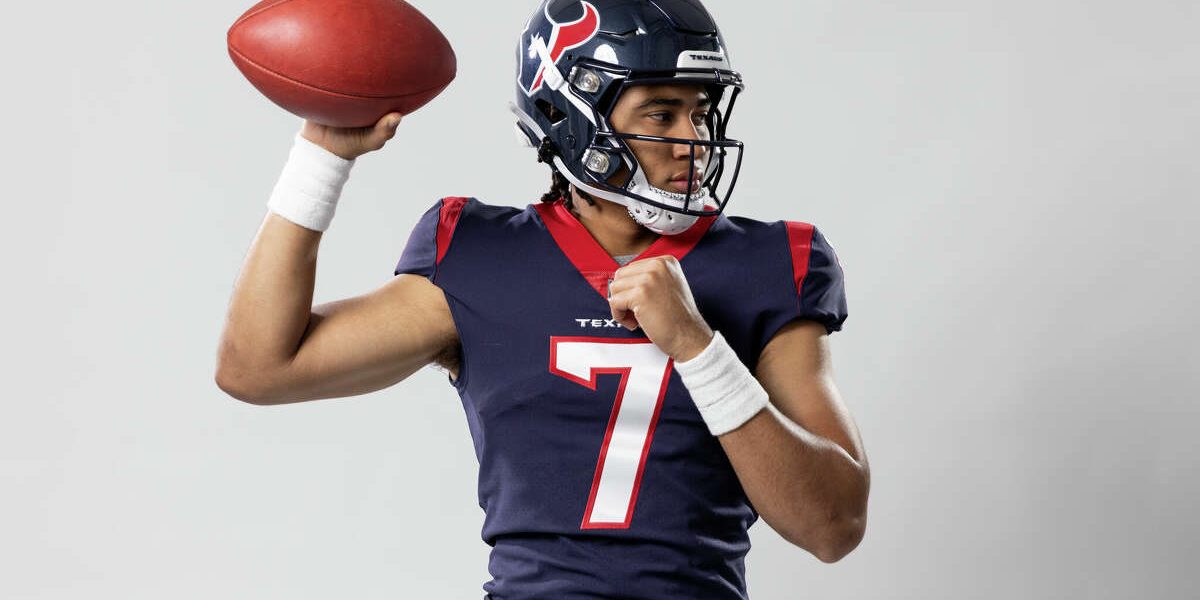 CJ Stroud Settling In Well To Texans QB Room
No. 2 overall pick CJ Stroud says he's grateful for the mentorship of Davis Mills and Case Keenum at Houston.
The Texans' new quarterback isn't guaranteed to start from Week 1, according to head coach DeMeco Ryans. 
Ryans has to say that in the offseason. However, the franchise certainly does not plan on relying on Mills and Keenum for the whole season. The sooner CJ Stroud learns the playbook, the better.
Want $250 to bet on NFL futures?
"It's been something that I definitely knew that I needed," CJ Stroud said. 
"Just that guidance and confidence that they've had because they both played in the league and been starters. They've been very helpful and have been very appreciative and very supportive of everything. We have constant communication on and off the field."
"The process with all our players is to come out and improve and get better each day," Ryans said, via the team's transcript. "When the fall comes, that's when we'll talk about starters and who are the best 11 men to go out there and help us win games."
"C.J. has been the same from the pre-draft process to now — hard worker, very intelligent guy," Ryans said. "He's a true competitor. So, he's been the exact same guy… but it is exciting to see him out on the field working with his teammates. C.J. has been doing an excellent job these past couple days."