Cleveland Browns End 20 Years Of Hurt
By Connor Lynch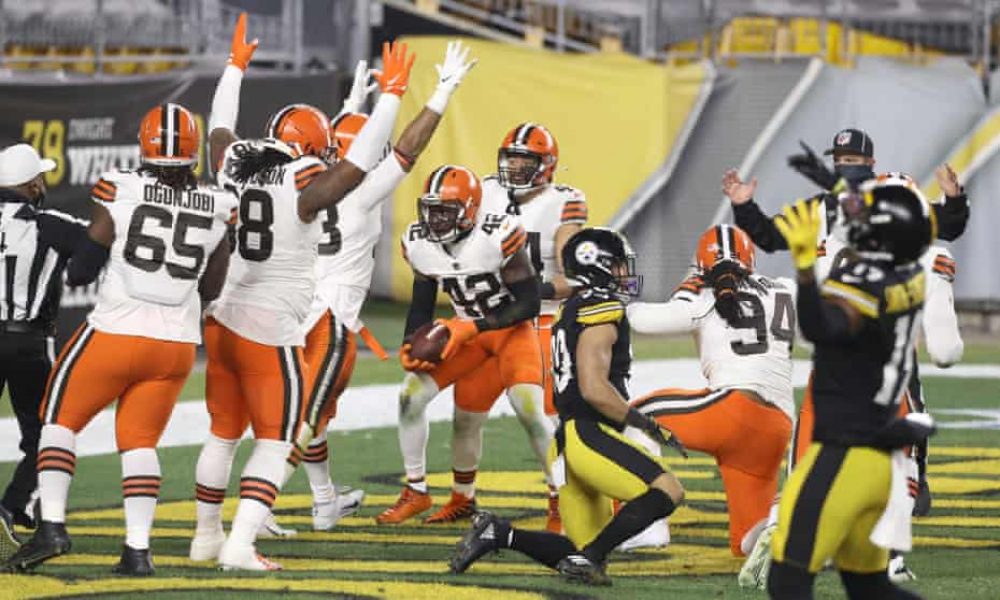 Before the biggest Cleveland Browns game in 19 years, it was feared that tragic circumstances could spoil their big day.
The Cleveland Browns faced the Pittsburgh Steelers on Sunday night without head coach Kevin Stefanksi due to a Covid-19 test.
A team known for crumbling, the Cleveland Browns couldn't have been given a tougher assignment in their first playoff appearance in almost two decades.
They eradicated all doubt with a stunning 28 – 0 run in the first quarter. They went on to beat Pittsburgh 48-37 in a Wild Card match that will go down in NFL folklore. 
Want $250 to bet on the NFL Divisional Round?
Special teams coach Mike Priefer stood in for Kevin Stefanksi on the night. As it happens, Priefer grew up a Browns fan. He knows what it meant to a generation of fans who have never seen the once iconic team be successful. He knows just how big it is for the franchise to clinch it's first playoff win in 26 years.
"I think because of the adversity — iron sharpens iron, right? — it made us a stronger team, made us a closer team," Priefer said. 
"If it was all roses and butterflies, we wouldn't be able to respond in times of adversity. When things started to happen in the third quarter, the way our team responded came from where our team came from. We've actually gotten a lot better at facing that adversity."
Cleveland will now travel to Kansas to play the Chiefs in the divisional round. A big test, although it's hard to say if they will be fazed by it. If they can make it past the Steelers after not practicing properly for two weeks, they are up for anything.
"Kareem ran pissed off," quarterback Baker Mayfield said of Kareem Hunt. 
"He ran like he wanted to get to Kansas City."