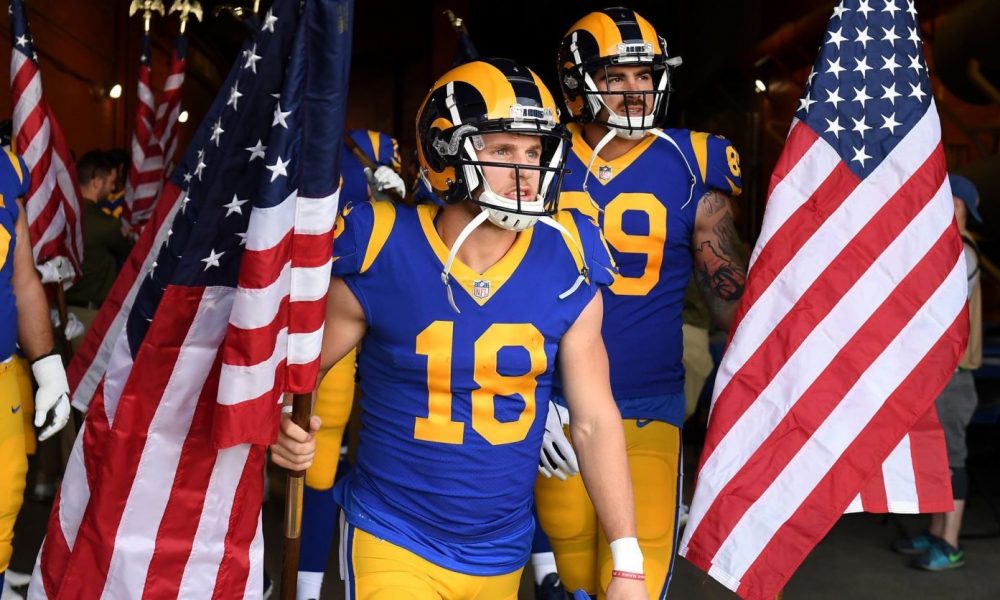 Cooper Kupp Admires Justin Jefferson's Confidence
Los Angeles Rams wide receiver Cooper Kupp enjoyed an historic, record-setting season in 2021.
Cooper Kupp led the league with 16 touchdowns, 145 receptions and 1,947 yards. He became the first WR since Carolina's Steve Smith in 2005 to win the receiving triple crown. Cooper Kupp is only the fourth player since 1970 to achieve this.
Kupp's reception and yardage figures were each the second most in NFL history. Cooper Kupp became the fourth player in NFL history to have over 100 catches, over 1,500 yards and over 15 touchdowns.
In spite of this, Vikings WR Justin Jefferson still believes he is better than Kupp.
Want $250 to bet on NFL futures?
"I respect his opinion and I can also respectfully disagree," Kupp said.
"I would hope he would say that," said Kupp.
"I think that's the beauty of this game. I think it speaks to the competitiveness of this league. If you're not putting yourself as the best and you're not working to be the best, then I'd be concerned about stepping on the field with you if you don't feel like you've prepared to be the best player that you can be."