Dallas Cowboys Have Dak Prescott, Others Returning In Time For Big Year
By Connor Lynch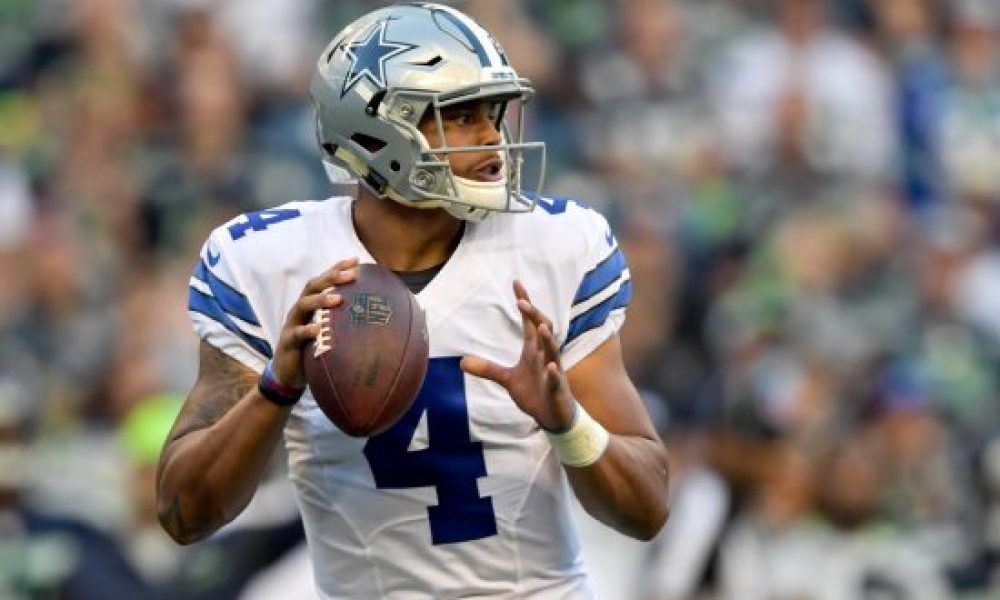 The Dallas Cowboys are 'pumped up' ahead of a 2021 season in which they need to get back on track.
The Dallas Cowboys have missed the playoffs two seasons in a row. As well as that, they finished Mike McCarthy's first season in charge 6 – 10. 
This time around, the Dallas Cowboys can count on star quarterback Dak Prescott being healthy. Prescott has been out since the fifth game of 2020 with a compound fracture and dislocation of his right ankle. 
As well as that, Dallas has Tyron Smith, Zack Martin and La'el Collins approaching full fitness. Amari Cooper, DeMarcus Lawrence and Trysten Hill are also expected to be ready for the start of the season.
Want $250 to bet on NFL futures?
"We are going to be careful," vice president Stephen Jones said. "We are going to ease into it with any one of them. If anybody who might need a little bit [of time], we are not going to rush into it because it's a journey. We feel everybody will be ready to roll."
After a tumultuous couple of years, Jones thinks the Cowboys are ready to go to the next level in 2021.
"At the end of the day, you got to go to work. You got to go execute. You have to have everything come together, have your leadership, have your culture right and go win football games," Stephen Jones said.
 "A little bit of that comes with the Cowboys. You are always going to be in the limelight when you are with this organization. That is part of it. At the end of the day, we believe — although obviously it hasn't played out for us in quite some time right now — it will be really good for us.
"It can add a hardness and have us ready. I have a lot of confidence in this team with Dak leading it. He's special. … You put him in place and get this offensive line group healthy. Heck, our whole group is ready to make a statement and take the next step."