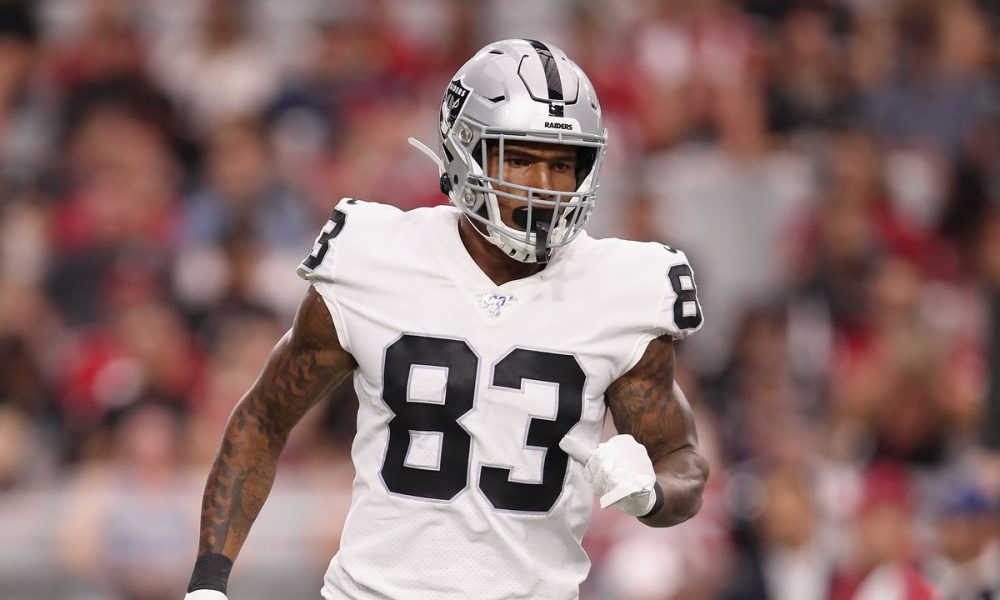 Darren Waller Among Best TEs in the League – Jon Gruden
Las Vegas Raiders coach Jon Gruden rates Darren Waller as among the best tight ends in the NFL.
Gruden said so after the Raiders won their first game in their new home, the Allegiant Stadium. During the impressive 34 – 24 win over the New Orleans Saints, both Darren Waller and QB Derek Carr impressed.
Carr took the plaudits for outperforming Drew Brees. He finished with 28 of 38 passing for 283 yards and three touchdowns.
His most trusted target was Darren Waller, who caught 12 of those passes for 103 yards and a touchdown.
Want $250 to bet on NFL Week 3?
"Waller is a great player, and our job is to get him the ball," said Gruden. 
"I'll take him out of any of the tight ends, and I know (Greg) Kittle and (Travis) Kelce are as good as they get, but Waller is right up there with them.
"This is his second year playing the position, and it's astonishing what this man can do."
2019 was a career year for Waller, who made 90 catches for 1,145 yards and three touchdowns that season. It's an epic rise from a player who barely played from 2016 – 2019 after being drafted as a WR by the Ravens.
Derek Carr knows if he is going to shake off the conservative tag, teaming up with Waller will be key.
"I think he did an exceptional job," added Carr. 
"Whoever watches this game gets to see everything about Waller that we know of him to be.
"He's not only one of the best players in the NFL, but he's one of the best humans in the NFL. I love that man, he's a great guy, great player and I'm glad to be his quarterback. I'm honoured."