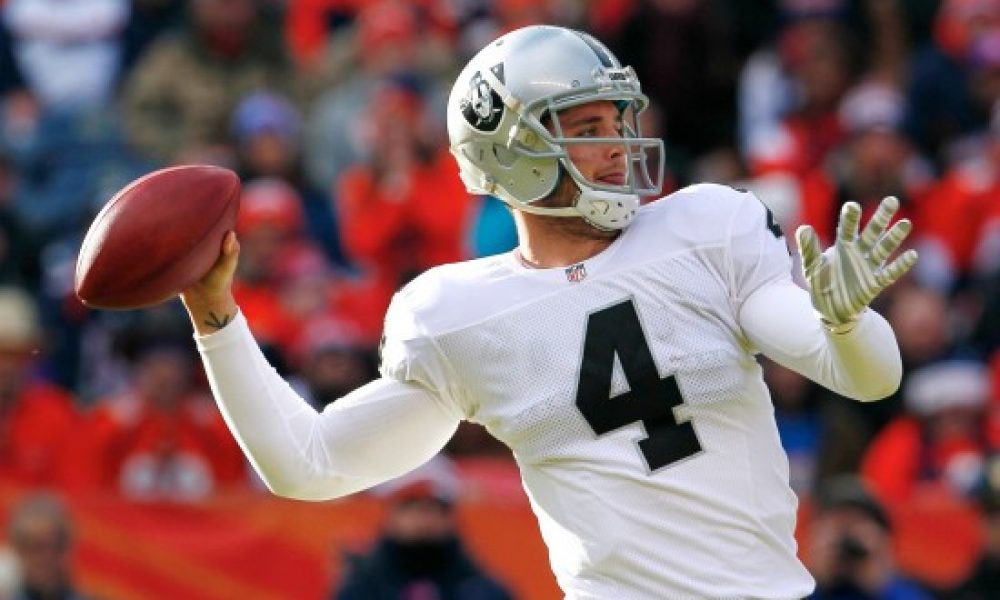 USA Today
Derek Carr Relishing Choice, Wants To Win Super Bowl
Quarterback Derek Carr will soon part ways with the Las Vegas Raiders after nine seasons under center with the team. 
Derek Carr was benched for the final two games of what was at times an emotionally wrought and frustrating season.
He finished with his worst passer rating since his rookie year in 2014. Vegas brought in WR Davanta Adams, who had a 1,500 yard, 14 TD season. However, the Raiders still failed to make the postseason.
Want $250 to bet on the Super Bowl?
"I have a no-trade clause," Derek Carr said. 
"And there's a date that certain money is guaranteed or I'm a free agent. So, I'm just gonna be honest about the whole thing. There has been conversations with Dave (Ziegler) and my agent and me. We'll figure that out. But for me, I'm just being patient. I'm going to do what's best for myself. I'm going to do what's best for my family. And (I) don't care what the optics are or anything like that. I can pick this or do that, it's kind of fun to be able to do whatever you want for once.
"Just a team that's all in on winning the Super Bowl. I think that, to me, I just want to win. I've thrown for the numbers. Been to the Pro Bowls. … For me, I'm just looking for a team that has the pieces, and if I was to add to anything that I could add, hopefully we could be one of those teams to try and go do that."
"I think here this week at the Senior Bowl, obviously everybody's here. This is a good time to have those conversations," general manager Dave  Ziegler said.
"There's going to be people interested in Derek Carr. There's no doubt about that. He's been a good football player in this league for quite some time. Like I said, he's a phenomenal human being, and we'll kind of see where it goes."