Devin Booker Out 6 Weeks After Hand Surgery
By Connor Lynch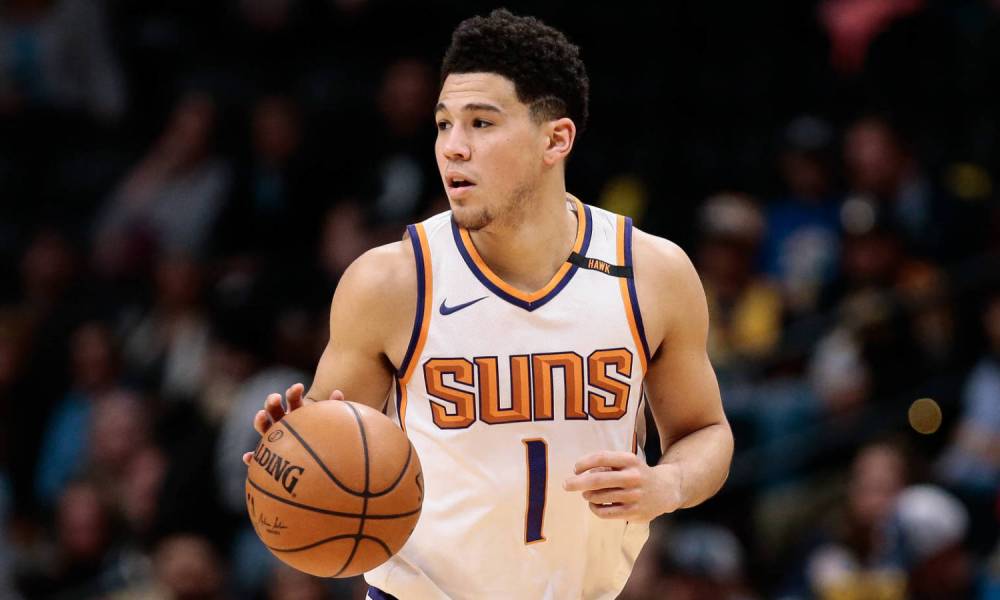 Phoenix Suns guard Devin Booker will be out of action for around 6 weeks after surgery, according to reports.
Devin Booker underwent surgery on his hand on Monday, the Phoenix Suns announced. The surgery was to repair the fifth metacarpophalangeal joint in his right hand.
Devin Booker has had issues with his right hand going back to last season. The 6-foot-6 guard missed the last 12 games of the season due to the pain.
Recently, swelling in the hand led to the decision to have the surgery. The procedure was carried out by hand specialist Steven Shin in Los Angeles on Monday.
Want $250 to bet on NBA futures?
In his three years in Phoenix, Booker has become something of a talisman for the team. He is certainly general manager Ryan McDonough's most successful draft pick. He was picked No. 13 overall out of Kentucky in the 2015 NBA Draft.
During the offseason, Booker signed a five-year maximum contract extension. Last year, he averaged 24.9 points, 4.7 assists and 4.5 rebounds per game.
He won the JBL Three-Point Contest during the 2018 NBA All-Star Weekend. As well as that, he recently participated in the USA Men's National Team minicamp in Las Vegas.
The Phoenix Suns have not qualified for the playoffs since 2010. In fact, they were last season's worst NBA team. They appointed Utah Jazz assistant coach Igor Kokoskov head coach towards the end of last season.
Phoenix is hoping to take a leap forward behind the talent of Booker. They have also made good offseason additions through the draft. No. 1 overall pick Deandre Ayton and No. 10 overall pick Mikal Bridges joined over the summer, as well as the signing of Trevor Ariza in free agency.