Giannis Antetokounmpo On Becoming A Champion The Hard Way
By Connor Lynch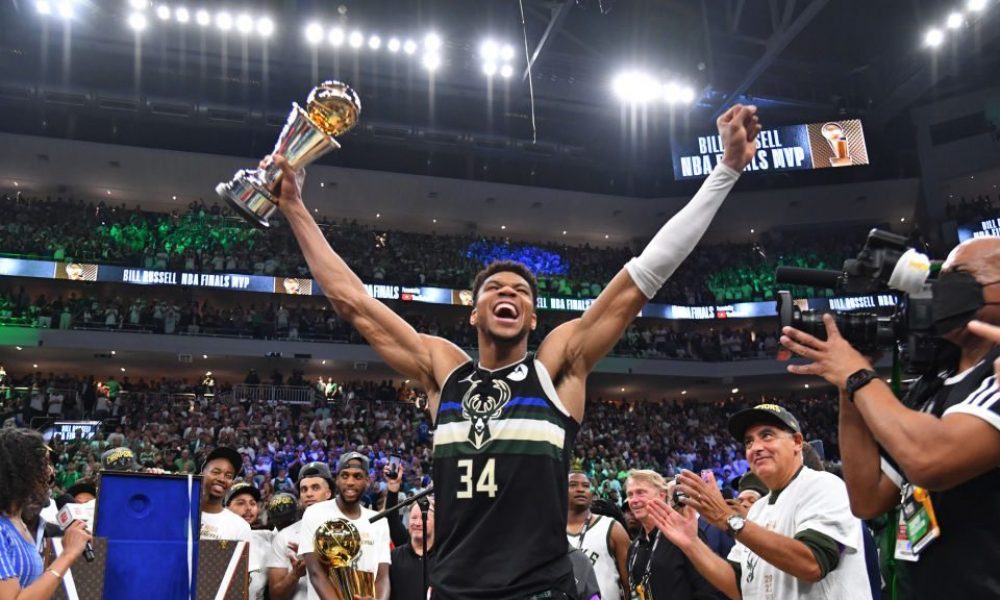 Giannis Antetokounmpo walks in the footsteps of giants after delivering the first NBA title in 50 years to Milwaukee.
Giannis Antetokounmpo scored a career-playoff high 50 points as well as 14 rebounds in the Game 6 Bucks win. He even went 17-of-19 from the free throw line, where he usually struggles. Milwaukee eventually prevailed 105-98 over the Phoenix Suns to seal the title.
In doing so, Giannis Antetokoumpo cemented his legend alongside Kareem Abdul-Jabbar and Oscar Robertson.
What makes him different is that unlike Jabbar and Robertson, Giannis wasn't destined for greatness. He was drafted 15th overall by the Bucks in 2013.
Want $250 to bet on NBA futures?
Now, he is the fifth international NBA Finals MVP alongside Dirk Nowitzki, Hakeem Olajuwon, Tony Parker and Tim Duncan.
"This should make every person, every kid, anybody around the world to believe in their dreams," Antetokounmpo said. 
"I hope I give people around the world from Africa, from Europe, give them hope that it can be done. Eight and a half years ago, before I came into the league, I didn't know where my next meal would come from. My mom was selling stuff in the street."
It's his first NBA Championship, and Milwaukee's second in history. The fact Giannis the underdog won the title with an underdog team makes it all the sweeter for him.
"This is my city. They trust me, they believe in me. They believe in us," Antetokounmpo said.
"Even when we lost the series, they were on our side. Obviously, I wanted to get the job done."
"I could go to a superteam and just do my part and win a championship," he said, adding, "But this is the hard way to do it."