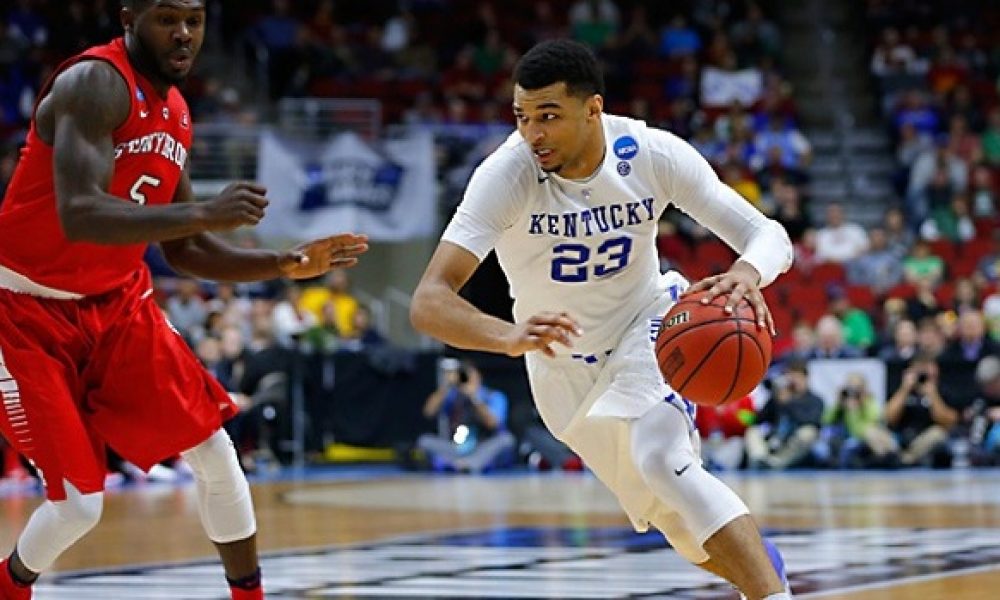 Indiana Meets Kentucky in Second Round Showdown
On Saturday, the NCAA tournament continues with a great game between the No. 5 seeded Indiana Hoosiers and the No. 4 seeded Kentucky Wildcats. The current line has Kentucky favored by 3 points with the over/under point total at 155.
Overall, this season Indiana is 26-7 straight up and 18-15 against the spread. The Hoosiers are 7-3 SU and 6-4 ATS over their past 10 games played.
Kentucky on the season is 27-8 SU and 19-16 ATS. The Wildcats are 8-2 SU and 7-3 ATS over their past 10 games played.
This has to be one of the best matchups of the round with two storied basketball programs squaring off after both opened with impressive wins on Thursday. The two schools have not played head to head since 2011-12, when the teams split a pair of games.
The focus of this game will be the senior backcourt of Indiana against a young, very talented group of guards for Kentucky. The winner of this matchup will face the winner of No. 1 seed North Carolina and No. 9 seed Providence in the Sweet 16 next week.
Yogi Ferrell a senior guard for Indiana is the team's undisputed leader. The Hoosiers ran away with their opening game 99-74 over Chattanooga on Thursday. Ferrell scored 20 points while handing out 10 assists in the Hoosiers win.
Most of the frontcourt for Kentucky is veterans, which will add pressure to the Indiana's front line of Troy Williams and Thomas Bryant.
Kentucky routed Stony Brook by 28 points behind the 19 points of Jamal Murray and the 13 points and 11 rebounds of Isaiah Briscoe a fellow freshman member of the backcourt.
The other big part of the Kentucky backcourt is SEC Player of the Year Tyler Ulis. He scored 10 points while dishing out 7 assists on Thursday.
Kentucky blocked a tournament record 15 shots against Stony Brook including six from Skal Labissiere.
Indiana and Kentucky have won 12 NCAA national championships between them, including eight by Kentucky.
Saturday's game will be the 136th for Indiana's Ferrell setting a new Hoosiers' record for most career games.
Kentucky played only one team in the Big Ten this season and lost to Ohio State. By comparison, Indiana defeated the Buckeyes during the record season by 25 points.
Prediction: Kentucky may not have the experience of Indiana, but it surely has equal or mostly likely more talent. Lean toward Kentucky.