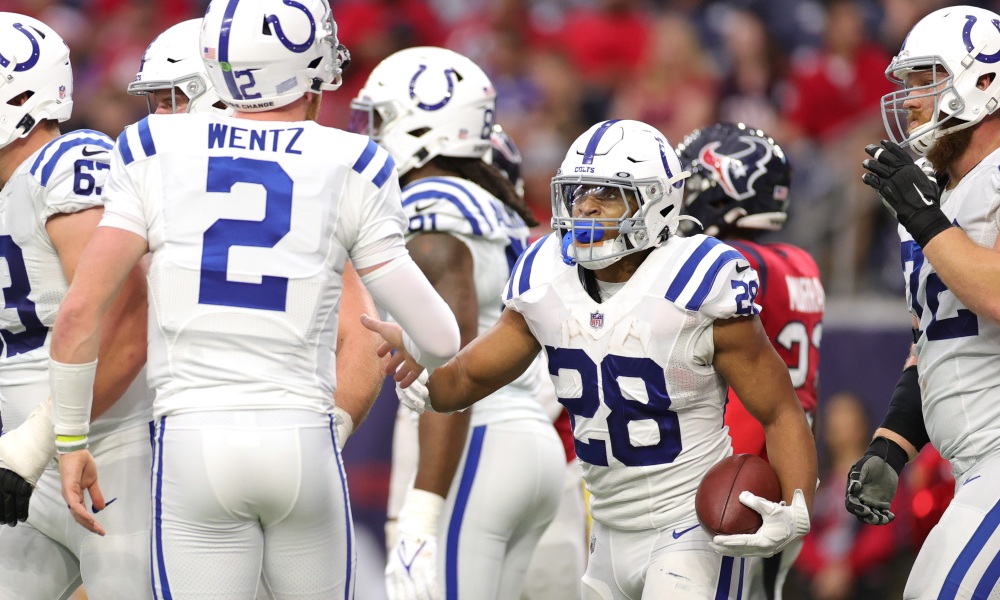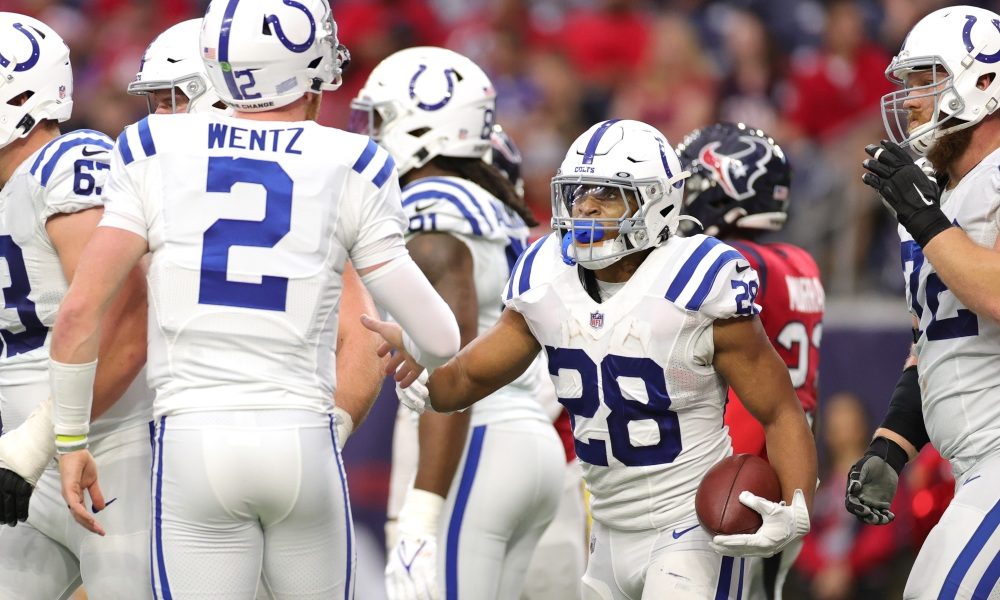 Indianapolis Colts Fail To Make Playoffs For 5th Time In 7 Years
The Indianapolis Colts are once again dealing with an NFL regular season which ended in disappointment and underachievement. 
The Indianapolis Colts began the season 0 – 3, but rallied to give themselves a chance of making the playoffs. They needed one win from their final two games to secure a postseason spot.
However, they lost at home to Las Vegas in Week 17 and then slipped up against Jacksonville in Week 18.
The Indianapolis Colts gave up first and third round picks in order to secure the services of quarterback Carson Wentz for this season.
Want $250 to bet on the NFL Wild Card Weekend?
However, Wentz only threw for over 200 yards twice in his final eight games. This throws into question whether or not Indiana is the place for him to rehabilitate his career.
"We got to be better in the passing game," head coach Frank Reich said. "I would say that anyways, but I just think it was definitely below our standards, and there's multiple reasons for that. We have to take ownership of that as coaches and players."
Colts owner Jim Irsay apologised to the fans in a Wednesday statement. In it, he promised to make Indiana a contending team once again.
"The buck stops with me, and this experience makes me even more determined to bring Indiana a contending team," Irsay wrote. "We are already working toward the future, and I'm going to do whatever it takes to put us in a position to win next year and for years to come."
"I love his approach and how demanding and holding us all accountable, but also showing support as an owner that he wants to do whatever it takes to get our organization to the top, to get our team to the top," Reich said. 
"It was a good conversation, a supportive conversation, but also demanding and wanting answers and wanting to hold us accountable."