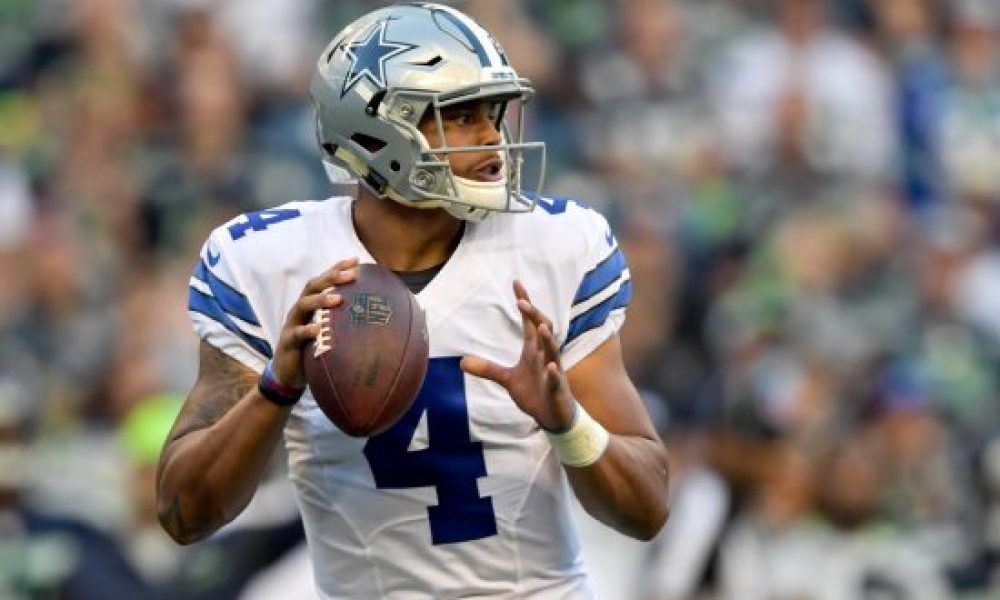 Kirby Lee-USA TODAY Sports
NFL power rankings: Wild Card quarterbacks
Which of the quarterbacks playing on Wild Card Weekend is best? We look at the issue in our NFL power rankings.
12. Ben Roethlisberger, Pittsburgh Steelers
It's been a long year for the future Hall of Famer, and it's likely going to end in Kansas City.
11. Jalen Hurts, Philadelphia Eagles
The Eagles and Hurts both have plenty to be excited about, but the youngster is still erratic at times.
10. Mac Jones, New England Patriots
Jones was the darling of the league the first three months, but has fallen off since the bye with bad performances against the Bills, Colts and Dolphins.
9. Jimmy Garoppolo, San Francisco 49ers
If the Niners are going to move up the NFL power rankings, they need Garoppolo to limit his mistakes while the rest of the team plays at a championship level as it did in 2019.
Want $250 to bet on the NFL Wild Card Weekend?
8. Derek Carr, Las Vegas Raiders
The Raiders are largely in the playoffs because of the leadership and moxie Carr has provided throughout a tough season. He's not going to go down quietly against the Bengals.
7. Kyler Murray, Arizona Cardinals
If Murray wants to win his first playoff game, he'll need to showcase his full arsenal against the Rams and their defense loaded with playmakers.
6. Joe Burrow, Cincinnati Bengals
Burrow has been playing as well as anybody, throwing for more than 900 yards over his past two starts. Against the Raiders and their Cover 3 defense, he'll have opportunities for the deep ball.
5. Dak Prescott, Dallas Cowboys
Prescott has been one of the league's best all year, and he'll be challenged this weekend against a tough San Francisco front seven.
4. Matthew Stafford, Los Angeles Rams
The big key with Stafford is avoiding mistakes. Last week, he tossed two interceptions in an overtime loss to the 49ers. If he can avoid the errors, he and the Rams should have a big night come Monday.
3. Josh Allen, Buffalo Bills
Allen is going to be the engine for Buffalo, both using his legs and right arm to take on a Patriots team looking to win the rubber match between the AFC East foes.
2. Tom Brady, Tampa Bay Buccaneers
Brady is looking for an absurd eighth Super Bowl win, and it starts at home against the Eagles who haven't beaten a team with a winning record all year.
1. Patrick Mahomes, Kansas City Chiefs
Mahomes is the most dangerous quarterback in the NFL, and he'll face a beleaguered Steelers unit on Sunday night.