Jake Guentzel Becomes Second Player to Score 4 Straight Playoff Goals
By Connor Lynch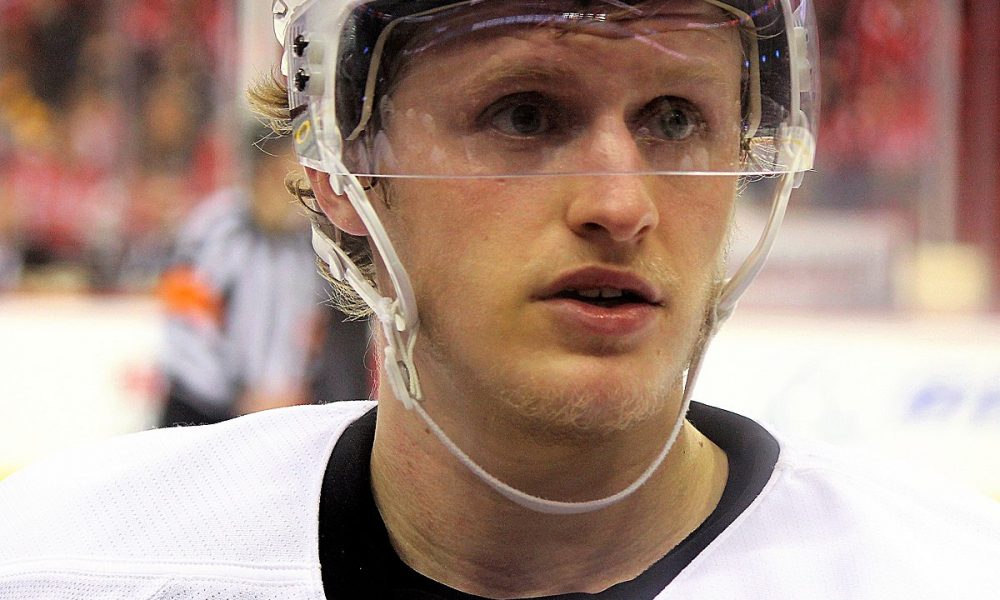 Pittsburgh Penguins forward Jake Guentzel became the second player to score four consecutive goals in a playoff game on Sunday.
The Penguins came back from 4 – 3 down to win 8 – 5 in an eclectic Game 6 of the series. They secured a 4-2 lead over the Philadelphia Flyers in the round 1 series.
Pittsburgh was without star player Evgeni Malkin due to a lower back injury, giving Jake Guentzel a chance to shine.
The second year scored his first to tie the game at 4-4 and went on to write himself into franchise history.
The last player to score four uninterrupted goals in the NHL playoffs was Tim Kerr. He did it for the Philadelphia Flyers in Game 3 of the 1985 quarter finals against the New York Rangers.
Jake Guentzel (23), is the third Pittsburgh Penguins player to score 4 times in the playoffs. The other two Penguins to do this are Mario Lemieux and Kevin Stevens. Guentzel is the 35th player in NHL history to score 4 goals in the playoffs.
The last player to do it was Ottawa's Jean-Gabriel Pageau, last season against the Rangers.
Want a $250 welcome bonus to bet on the 2018 Stanley Cup playoffs?
After scoring 54 seconds before the end of the second quarter, Guentzel was alive 30 seconds into the third. He scored off a giveaway to give Pittsburgh the lead. Guenbtzel then sealed the game for the Penguins with two goals in 10 seconds later in the period.
"He has the ability to play his best when the stakes are the highest. We have a team that does that. They embrace adversity. They embrace the struggle. Our team doesn't get rattled. They embrace the challenge," Penguins coach Mike Sullivan said.