Jalen Hurts bucks oddsmakers, opts for Oklahoma over Maryland
By Amber Lee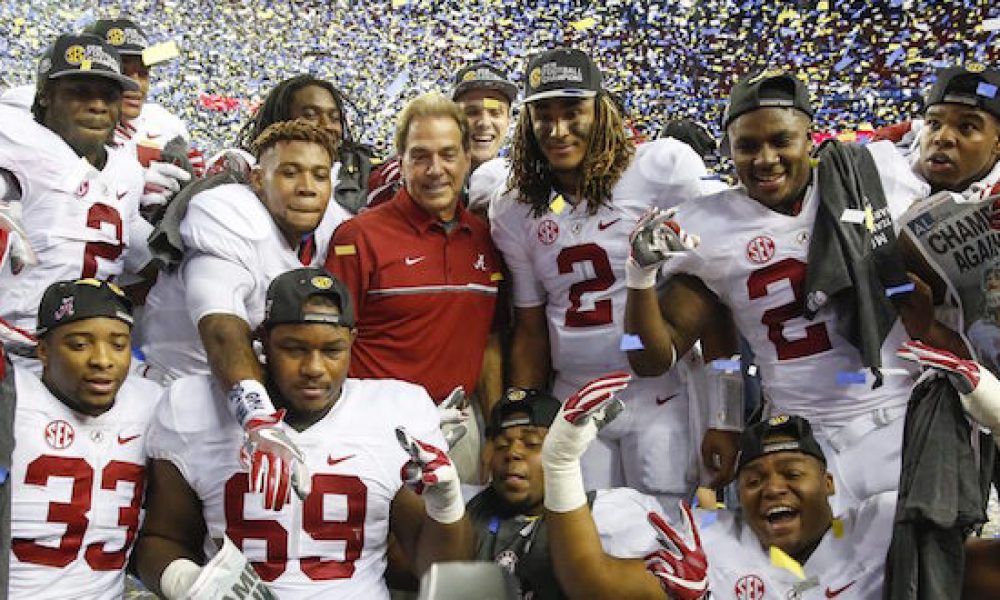 Oklahoma will have its third starting quarterback in three years in 2019. It's likely going to be a very familiar face to college football fans. Alabama quarterback Jalen Hurts announced in the Players' Tribune on Wednesday that he would head to Oklahoma for the 2019 season. Hurts is a graduate transfer and eligible immediately after spending the 2018 season as the backup quarterback to Tua Tagovailoa.
I've decided to take my talents to the University of Oklahoma, where I will continue my development as both a quarterback and as a student.
Hurts' transfer has been long-expected. Speculation has been rife since Tagovailoa beat him out for the starting job at the beginning of the 2018 season. Since he was set to graduate in December, Hurts stayed as the team's No. 2 quarterback in 2018 instead of leaving the team and transferring during the season.
That worked out well for Alabama. Much like when Tagovailoa came in for Jalen Hurts in the second half of the 2018 National Championship Game and led a comeback win over Georgia, Hurts won a game from the bench for Alabama. Hurts replaced the Heisman runner up in the second half of the SEC Championship Game against the Bulldogs and led Alabama to a 35-28 win. 
Tagovailoa, who suffered an ankle injury in the game, started against Oklahoma in the Orange Bowl. He started again against Clemson in the 2019 National Championship Game. Hurts played late in the game as Clemson had a 44-16 lead.
NCAA Betting