Jalen Ramsey Traded to Los Angeles Rams
By David A.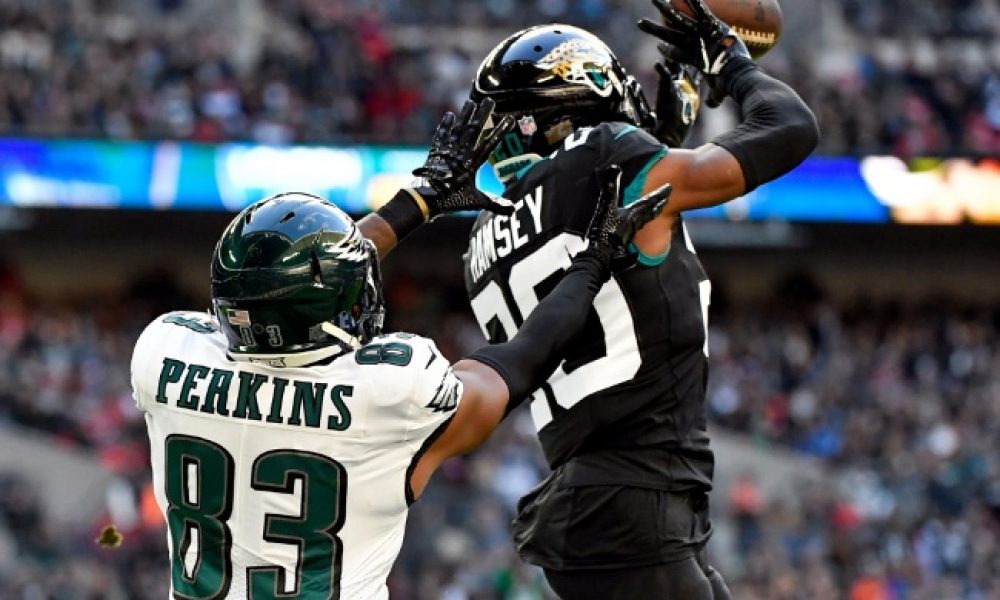 Both player and team got what they wanted as disgruntled cornerback Jalen Ramsey was traded by the Jacksonville Jaguars to the Los Angeles Rams on Tuesday.
In exchange for Ramsey, the Rams sent the Jaguars first round picks in 2020 and 2021 as well as a fourth round pick in 2021. Ramsey will join two former Jaguars currently playing with the Rams – quarterback Blake Bortles and defensive end Dante Fowler.
Want $250 to bet on NFL Week 7?
Sign up here!
The trade fills a big hole in the Rams secondary. Despite winning the NFC championship last season, the Rams have lost three consecutive games and sit at 3-3 on the season. Los Angeles expects Ramsey to complete his physical successfully and be in uniform on Sunday when the Rams play in Atlanta against the Falcons.
The Rams put Aqib Talib their starting cornerback on injured reserve Monday due to an injured rib and earlier in the day traded corner Marcus Peters to the Ravens in exchange for linebacker Kenny Young as well as a fifth round pick in 2020.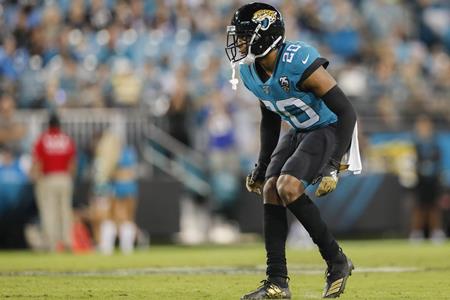 The trade for Ramsey comes just a few days after Jacksonville owner Shad Khan met with the cornerback for a heart-to-heart and about two weeks after the owner said he did not want to trade Ramsey.
Ramsey requested a trade following a scolding by vice president of football Tom Coughlin for Ramsey's action during a loss against Houston in Week 2. Ramsey argued during that game on the sideline with head coach Doug Marrone after the coach would not challenge a DeAndre Hopkins completion.
Jalen Ramsey has not been active for any of the last three games due to an injured back. In just over three seasons with the Jaguars, Ramsey intercepted nine passes while making 45 pass breakups.