James Harden Equals Michael Jordan With 60 Point Game VS Hawks
By Connor Lynch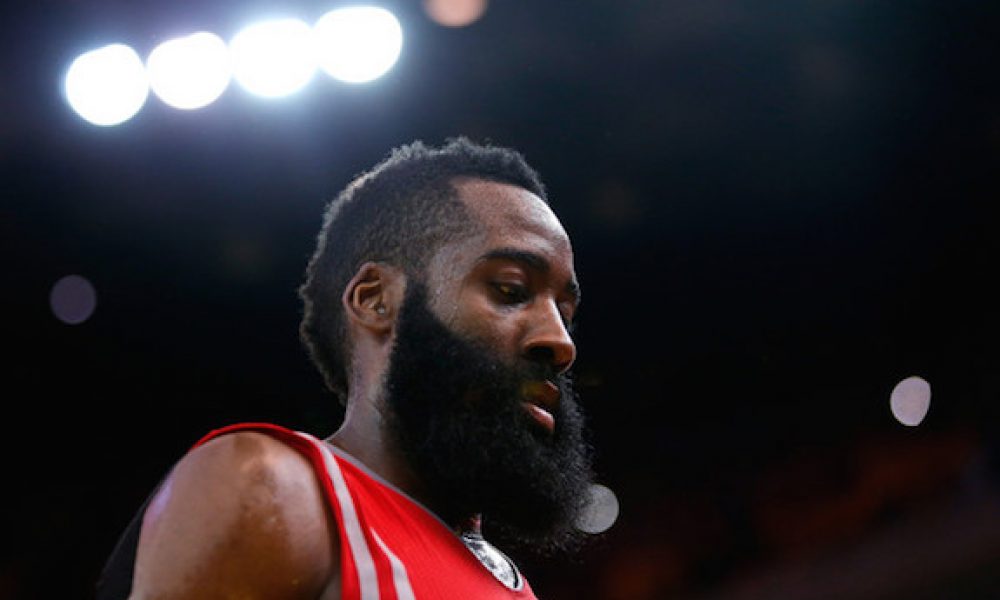 Houston Rockets superstar James Harden climbed up the NBA rankings with an historic performance against the Atlanta Hawks on Saturday.
James Harden finished with 60 points in the Rockets' 158 – 111 win over the Atlanta Hawks. What makes this even more impressive is that he sat out the entire fourth quarter.
It's Harden's fourth 60 point game in his career, one which saw him equal Michael Jordan for 60 point games. He's now third on the list, with only Kobe Bryant (6) and Wilt Chamberlain ahead of him. 
James Harden might rue sitting out the fourth quarter, as he was only two more points away from his personal best and a franchise record. 
Want $250 to bet on the NBA?
Sign up here!
Harden also set a record for the fewest field goal attempts in a 60 point game, with 24. He made 16 of those shots, of which 8 of 14 were from three point range. 
"That's a great list right there. Those guys are something that I'm trying to get to," Harden said.
"Hopefully when it is all said and done, I can be mentioned in that group forever."
Haden's teammates, coach and opponents were full of praise for him after the game.
"It's like everything else he does – unbelievable," Houston coach Mike D'Antoni said.
"What he's doing has not been seen," team-mate Austin Rivers said. 
"My man had 60 and didn't play the fourth quarter. Name another player who could do that right now."
Perhaps the biggest compliment that can be made about an NBA player was paid to Harden by the Atlanta Hawks coach. After the game, Lloyd Pierce compared him to LeBron James.
"We try to do what we have to do against James, which is throw a lot of bodies at him," Hawks coach Lloyd Pierce said. "Try and put him under duress. He just didn't feel us."