Jason Garrett Fired by Giants, Kitchens To Takeover Playcalling
By Connor Lynch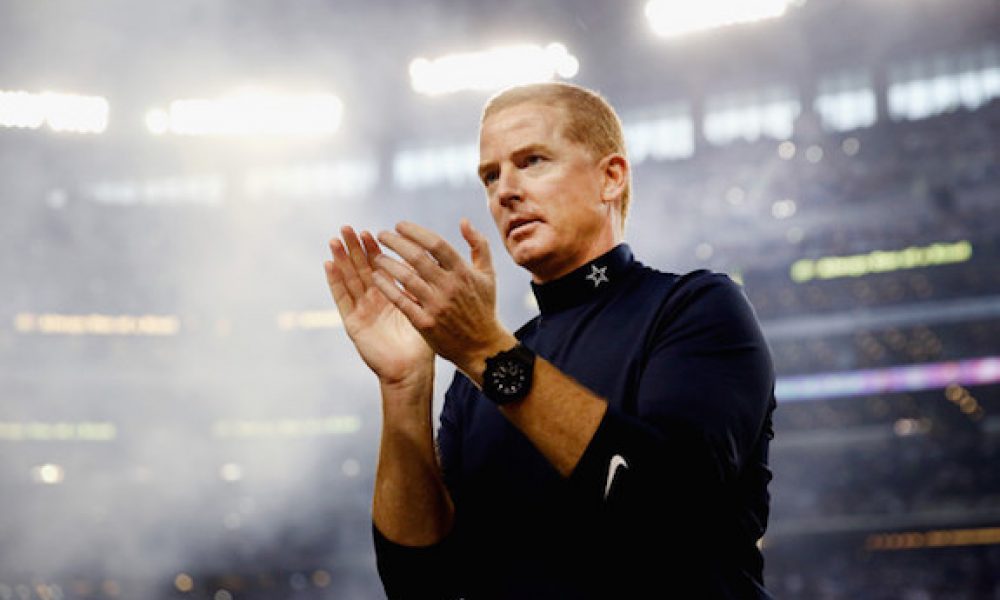 Jason Garrett has been fired as the offensive coordinator for the New York Giants after less than two years in the role.
The former Dallas Cowboys head coach has presided over an underwhelming New York Giants offense. The 3-7 Giants have scored the fewest touchdowns of any team since the beginning of last season.
Giants head coach Joe Judge hunted that Freddie Kitchens could take over the playcalling from Jason Garrett. However, he insisted that 'everything is on the table'.
"We made a decision to move on from Jason Garrett as the offensive coordinator of the New York Giants," coach Joe Judge said.
Want $250 to bet on NFL Week 12?
"Look, I have a lot of respect for Jason as a person, as a coach. He's been a tremendous asset for me as a young head coach, he's helped our development here. He's built very strong relationships in the building with the players, along with other support staff members. He  has done a good job putting the team first. I have a lot of respect and appreciation for everything he's done for us.
"It's not a snap decision. I don't think there's ever an ideal time to make a change like this in a season.
"Ultimately, I'll make every decision based on what's best for the team long term," Judge said. "I feel we have to be more productive as an offense. Generally speaking, the offense's job is to score points. I don't believe we're scoring enough points. It's my job as the head coach to make sure I give our players an opportunity to go out there and make plays."
"One of the things that motivated me to accept this position was the opportunity to help rebuild the Giants into a contending team," Jason Garrett said. "We knew there would be many challenges. My expectations for our offense were much greater than what our results have been, and I accept full responsibility for that."