Jimmy Butler: I Will Continue To Learn
By Connor Lynch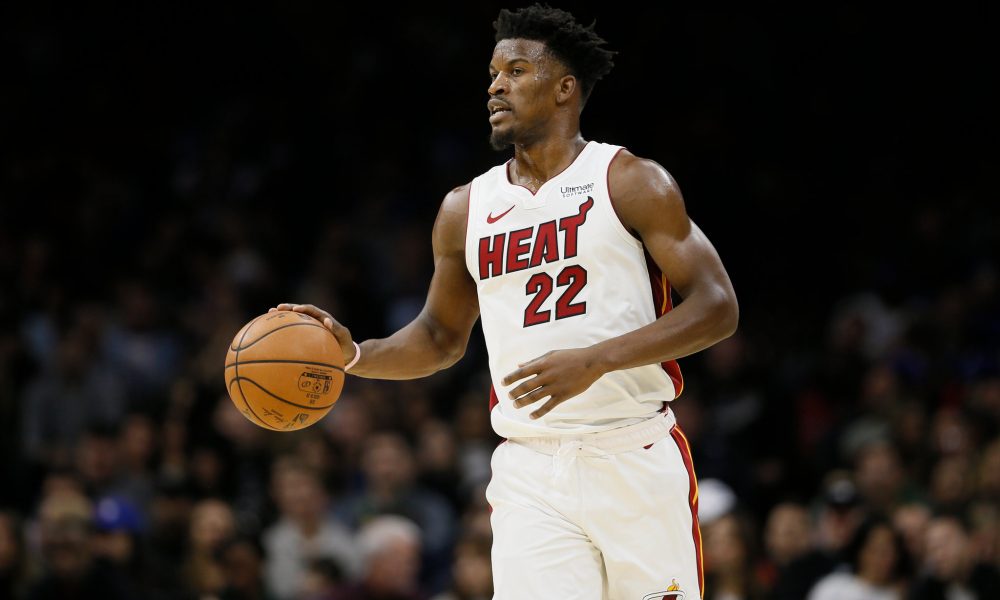 Miami Heat swingman Jimmy Butler is developing into the decisive force that he's always known he can be.
The 5-time All-Star has always been talented, and ambitious. However, Jimmy Butler has never been the heartbeat of a franchise, the one who his teammates rely on to win the game.
On Monday, he was just that, scoring a career-playoff-high 40 points to push the Heat to a 115 – 104 win over the Bucks.
After an itinerant three years spent in Minnesota, Philadelphia and now Miami, Jimmy Butler says he will continue to learn.
Want $250 to bet on the NBA playoffs?
Against Milwaukee, Butler knew that it was his time to step up.
"I told my teammates I probably wasn't gonna pass the ball," he said. 
"I made a couple shots, and they said, 'That's fine with me.'"
Step up he did and in the process, he joined some Miami Heat greats in the history books. Only Dwyane Wade and LeBron James had scored 40 points in a playoff game for the Heat before Monday.
Butler says that the advice and support he receives from Wade has helped him grow as a player, even at the age of 30.
"I've learned," Butler said.
"But I've watched so many great players. And it's great to have D-Wade in my corner, I'm telling you. He's always in my phone, telling me about the game, what to look for. He's been a huge help, he's the first person that texts me tonight whenever I get back to the locker room. I'm learning. I've been learning. I'll continue to learn. I just want to win, though. I can't say it enough."
The Heat is 5 – 0 in the postseason. Overcoming the Bucks and Giannis Antetokounmpo is by no means a given. However, with this momentum and Butler coming into form, Miami will be confident of having a strong playoffs.