Joel Embiid Was a Knee Away From Winning NBA MVP
By Connor Lynch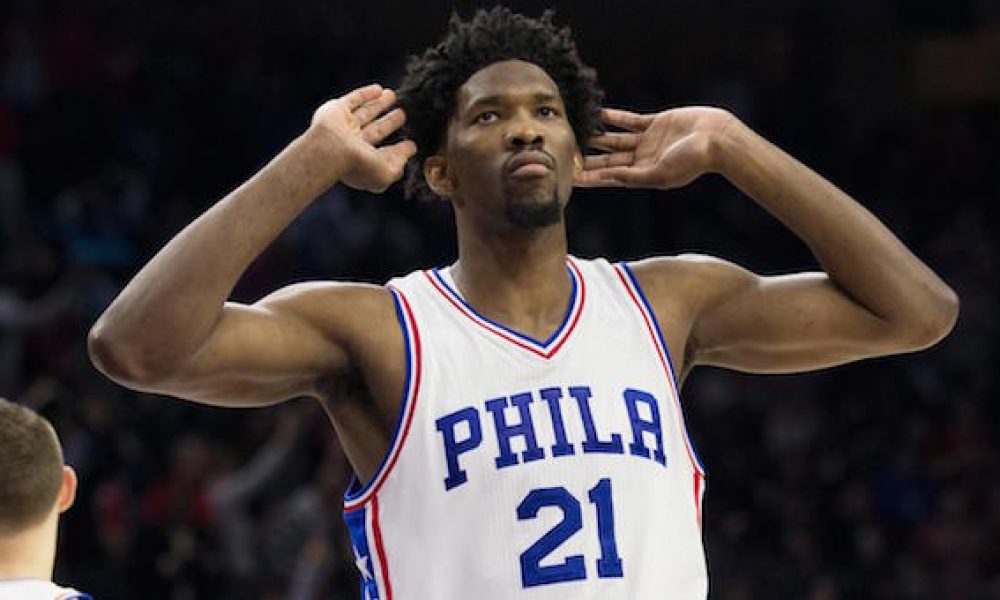 Philadelphia 76ers guard Joel Embiid declared in April that there was 'no doubt' he should win the NBA MVP award.
However, eventual winner Nikola Jokic was able to play all 72 regular season games for the Denver Nuggets. Meanwhile, Joel Embiid missed 21 games due to knee injury he sustained in March.
Injury aside, Joel Embiid enjoyed the best season of his career. He averaged 28.5 points per game and shot 51.3% overall, 37.7% from 3-point range, 85.9% from the free throw line.
Ultimately, it wasn't close as Jokic won with 971 points compared to Embiid's 586. Embiid scored a career playoff best 40 points against the Atlanta Hawks shortly after hearing the news.
Want $250 to bet on the NBA Playoffs?
"It's disappointing because as a player, you work hard for moments like this," said Embiid. 
"But then again, it's out of my control. There's nothing I can do about it. You just got to come out every year and just be ready and do my job.
"But I'm focused on the playoffs, I'm focused on winning the championship. Like I've been saying all season, we got a good chance. So I'm not worried about those awards and stuff. If and when I'm holding that [Larry O'Brien] Trophy, anything else won't matter."
Against the Hawks, Embiid played a vital role in defending against Trae Young. Young scored 21 points against Philadelphia after scoring 35 in Game 1. On a sore knee, Embiid's coverage was vital.
"I'm trying to do the best I can, limited movement and all. I'm trying to be a better presence around the rim. Obviously not being 100% doesn't help, but tonight I just wanted to be big," Embiid said. 
"It's tough because if I come up, they throw the lob. If I stay back, it goes with that floater."