Kyrie Irving Noncommital On Nets Home Games
By Connor Lynch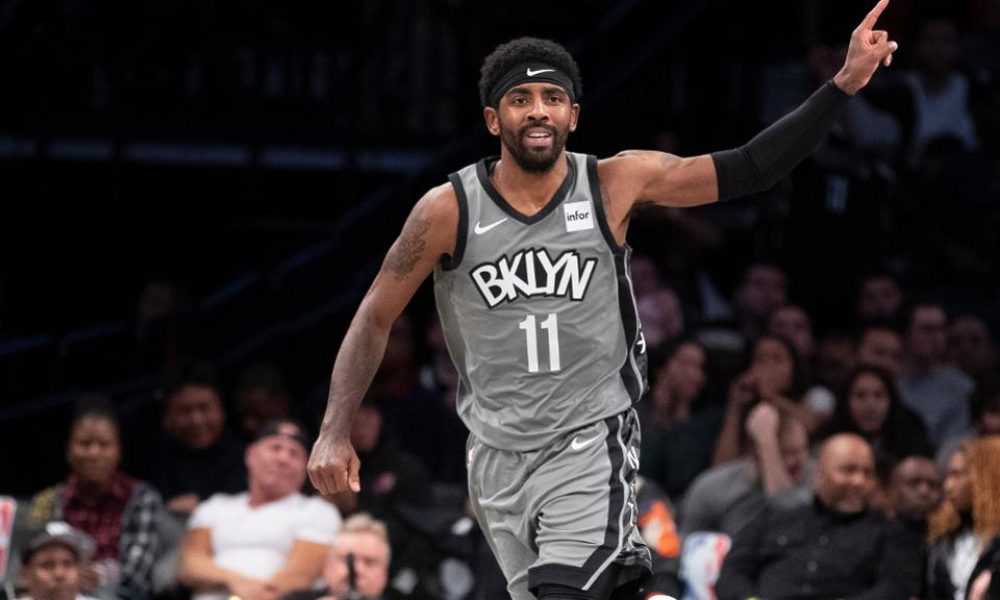 Kyrie Irving made his first appearance of the season in Wednesday night's 129-121 Brooklyn Nets win over the Indiana Pacers.
Kyrie Irving was initially omitted from the Nets' roster for the season due to his refusal to get vaccinated. His status forbade him from appearing in Brooklyn's home games due to New York City Covid-19 regulations.
The team elected not to play him in road games, and rather make do without him entirely.
Kyrie Irving had 22 points, four assists, three rebounds and three steals in 32 minutes as Brooklyn came from 19 points down.
Want $250 to bet on the NBA?
As a Covid-19 outbreak razed the Nets' roster, Irving was called back into action.
"Just a lot of gratitude just to be present tonight with everyone," Irving said. "Just go out there and have fun doing what we love to do. It was a not-so-good first half for us, and we came in the locker room and we knew that in order to build this identity that we want to have later in the season we got to start now."
However, it appears the superstar intends to remain unvaccinated. He would not be drawn on whether he would get the jab that would enable him to play at home.
"Man, I'm just taking it one day at a time," he said. "Like I said earlier in the season, it's not an ideal situation and I'm always praying that things get figured out and we're able to come to some collective agreement, whether it be with the league or it's just things that's going on that could help kind of ease what we're all dealing with COVID-19 and the vaccine."
"I think everybody's feeling it, so I don't want to make it simply about me and someone lessening the rules for me. I know what the consequences were, I still know what they are, but right now I'm just going to take it one day at a time like I said and just enjoy this time I get to play with my guys. And however it looks later in the season, then we'll address it then."