Las Vegas Raiders Win First Game at 'Death Star' New Stadium
By Connor Lynch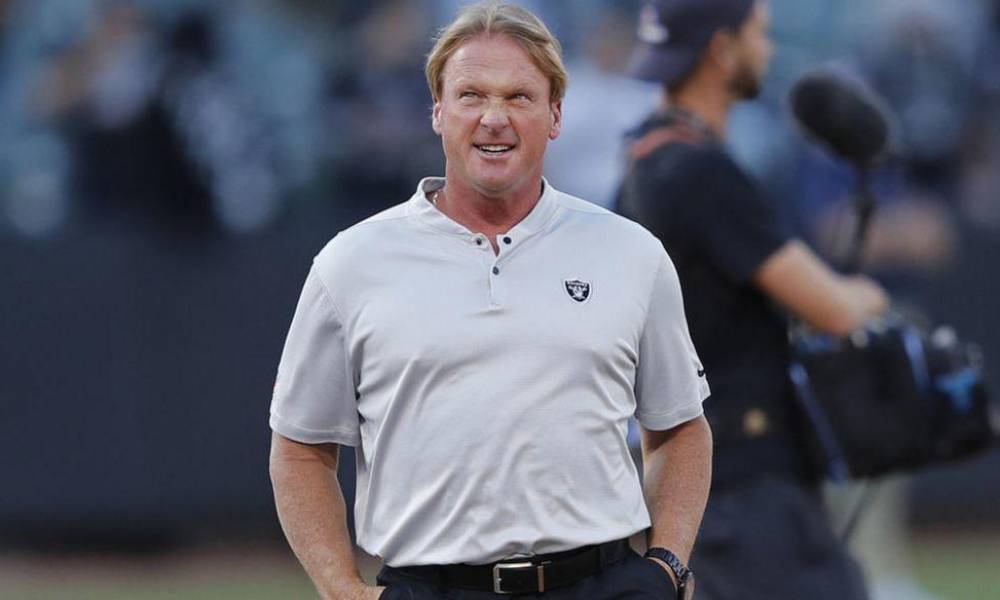 The Las Vegas Raiders christened their new home in style with a Monday Night Football win over the Saints.
The Raiders came back from a 10 – 0 deficit to beat the New Orleans Saints 34-24 and improve to 2 – 0. The Saints, a potential Super Bowl contender, fell to 1 – 1.
It is the first time since 2017 that the Raiders have started out the season 2 – 0. As well as that, it's only the fourth time in 25 seasons that the franchise has opened the season with two wins.
Perhaps their new arena at Allegiant Stadium, just off the Las Vegas strip is a good omen for them. Owner Mark Davis nicknamed it the Deathstar – "Where our opponents' dreams come to die."
Want $250 to bet on Thursday Night Football?
The story of the game boiled down to Derek Carr's dominance of the game. The Las Vegas Raiders quarterback threw three touchdown passes, and completed 28 of 38 in total for 282 yards.
Twelve of those passes were caught for Darren Waller for 103 yards, and it was clear Carr trusted him.
In contrast, Saints signal-caller Drew Brees was without his favorite target Michael Thomas, and it showed. 
Brees went 26 for 38 for 312 yards with one touchdown and one interception. Meanwhile, Carr instigated four straight scoring drives over the second and third quarters to complete the comeback.
This season marks the start of Jon Gruden and Derek Carr's third year working together. Given this, it was significant that Carr could outduel Drew Brees in this clash. Not even the oddsmakers around the corner from the Raiders would have predicted such a dominant performance. 
The Saints will need to assess Michael Thomas before their Week 3 clash against the Packers on Sunday.