LeBron James Out Indefinitely With Right Ankle Sprain
By Connor Lynch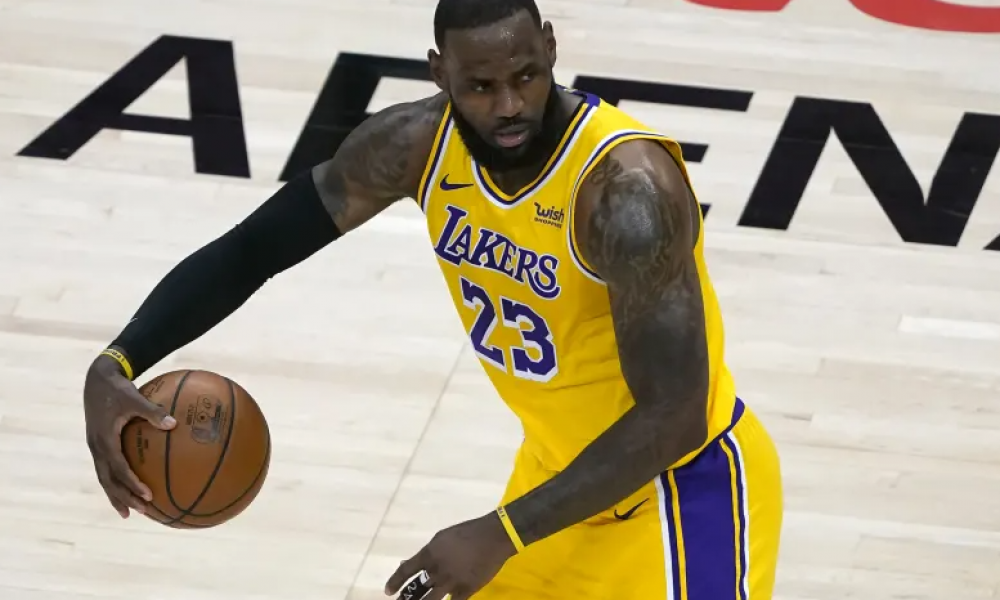 LeBron James faces a battle to be fit for the postseason after sustaining a high right ankle sprain on Saturday.
LeBron James got hurt in the second quarter of the Lakers' eventual 99 – 94 defeat to the Atlanta Hawks.
He rolled his ankle under Solomon Hill as he attempted a steal. LeBrom James played on, and even hit a corner three pointer before calling a timeout.
Two hours later, the Lakers announced that LeBron is out indefinitely. His type of injury can take anywhere from six weeks to three months to heal. The Lakers' final regular season game is in two months.
Want $250 to bet on the NBA
This could end up being one of the most challenging injuries in the career of the 36 year old LeBron. His fitness record has mostly been excellent.
According to ESPN, James has only missed five straight games four times previously in his 18 year career. LeBron hasn't missed a significant amount of games since he injured his groin in 2018-2019 and missed 17 consecutive games.
Certainly, from his reaction on the court, it seems like one of the most painful injuries of his career.
"I haven't necessarily seen him scream and squall like that, probably ever, not even with that groin," said Kyle Kuzma.
"It had to hurt a little bit, for sure."
James knocked over a chair in anger in his way down to the locker room.
"The mood of the team is we're disappointed we lost, and we've got to come back and get one tomorrow," Lakers coach Frank Vogel said. 
"I won't disclose what LeBron was like (in the locker room). It's in-house."
"Nothing angers and saddens me more than not being available to and for my teammates!" James tweeted later Saturday. 
"I'm hurt inside and out right now. The road back from recovery begins now. Back soon like I never left."