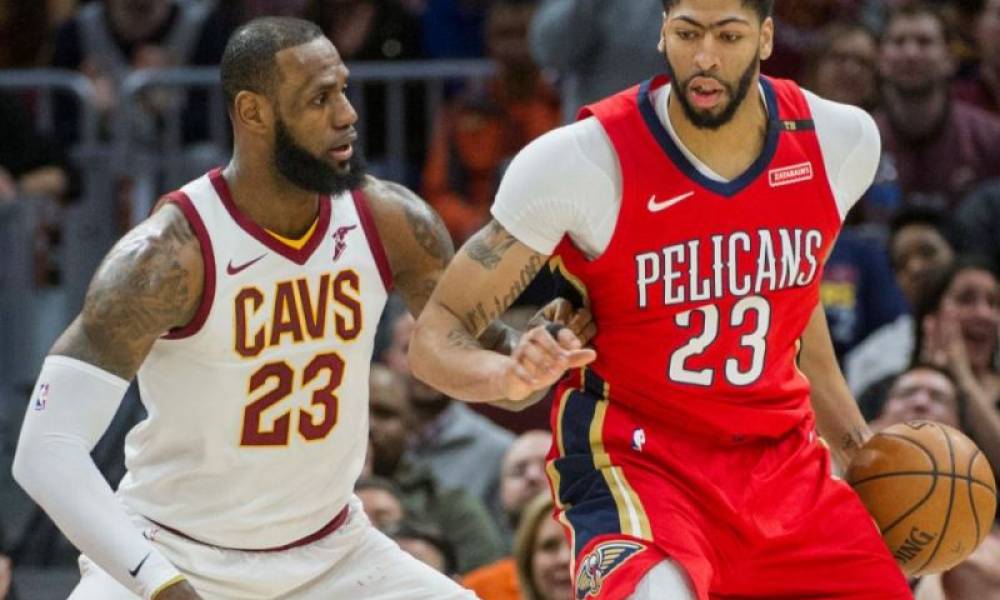 LeBron James Says He Would Love to Play Alongside Anthony Davis
Prior to the New Orleans Pelicans and star Anthony Davis visiting Los Angeles on Friday to play the Lakers the first time this season, LeBron James spoke about what it would be like having the superstar forward playing for the Lakers.
LeBron James said it would be amazing having Davis with the Lakers. Davis, who is 25, has averages this season of 28.1 points. 12.3 rebounds, 4.6 assists, 2.8 blocks and 1.8 steals per game playing on a team that is 15-16, which puts the Pelicans No. 12 in the Western Conference after slightly more than 33% of the regular season played.
Davis will be paid $27.1 million for the 2019-20 season. He also holds a player option the next season for $28.8 million. That means if the Lakers want the Pelicans star now, they would have to make a trade to obtain him prior to him becoming a free agent following the 2020-21 season if he were to "opt-out."
Want $250 to bet on the NBA?
Sign up now!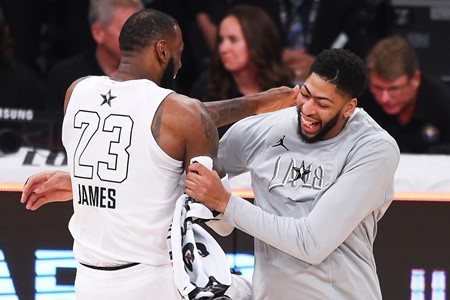 Davis and James have the same agent Rich Paul with Klutch Sports.
The Lakers were very interested in acquiring veteran Trevor Ariza. However, Phoenix dealt Ariza to the Washington Wizards after Kelly Oubre Jr. was included in the deal, while the Lakers wanted to keep their young group of talented players Brandon Ingram, Kyle Kuzma, Josh Hart and Lonzo Ball off limits when discussing a possible deal.
The Lakers were unable to match up James with another superstar during last summer. This is despite making room under the salary cap so landing someone like Davis would give them instant championship possibilities. Even while James, at 33, continues to get older.
The Lakers have been fined twice for tampering since Magic Johnson the team president and Rob Pelinka the general manager teamed up with one involving Paul George's agent and the other comments made by Johnson about Giannis Antetokounmpo the Milwaukee Bucks star.
However, players cannot receive penalties if they talk about other players under contract or talk to players under contract. This makes it fine for James to talk about who he would like playing alongside he and his Lakers teammates.