LeBron James Sets Lakers Triple Double Record in Game 3 Loss
By Connor Lynch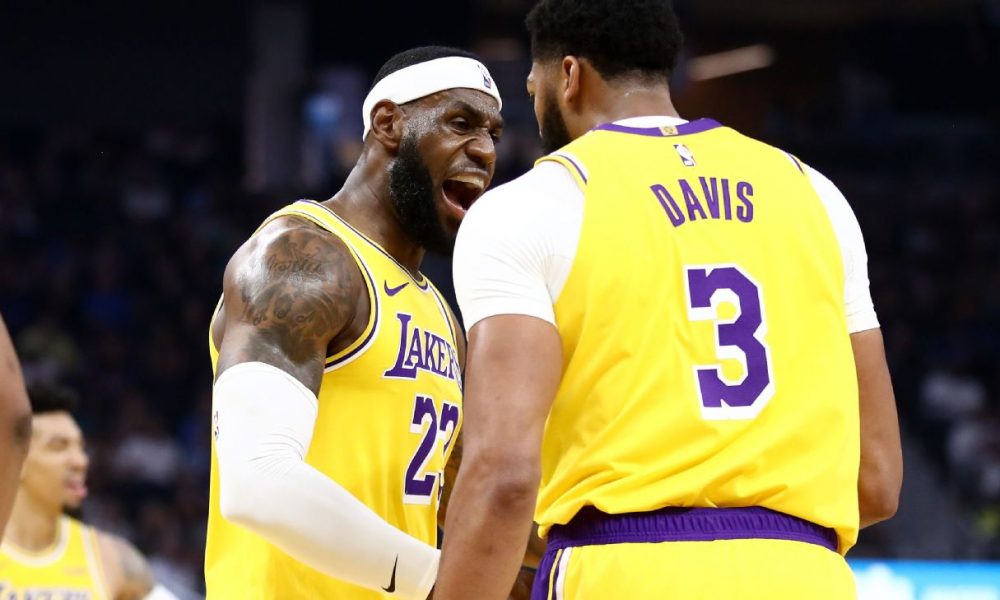 LeBron James continued his assault on NBA postseason records despite a disappointing Game 3 loss to Denver on Tuesday night.
The Los Angeles Lakers lost 106 – 114 to the Denver Nuggets, who have been this years' playoff comeback kings. The Lakers now lead 2 – 1, and Denver has already come from 3 – 1 deficits twice in this postseason.
LeBron James produced a dominant performance, with 30 points, 10 rebounds, 11 assists, 2 blocks and 2 steals.
It was the second time in the 2020 playoffs that LeBron James produced a 30-point triple double. He is the first Lakers player to do so – only Jerry West and James Worthy have had even one 30 point triple double game in the postseason.
Want $250 to bet on the Conference Finals?
As well as that, LeBron is closing in on a triple-double record held by Magic Johnson. The Lakers legend has 30 postseason triple doubles. On Tuesday, LeBron moved up to 26 triple doubles in 252 playoff games.
However, James won't be celebrating his new record as happily considering Los Angeles lost the match. He did everything he could, but his partner in crime Anthony Davis had a quiet night by his standards. 
Davis combined with LeBron for 57 points, but was lacklustre in all other respects. He missed all four of his shots from behind the arc. As well as that, he only had 2 rebounds and 1 assist on an off-night for him.
James' outstanding performances draw further scrutiny on the fact that he lost out to Giannis in the MVP race. He is on record saying 'it pissed me off'.
Brooklyn Nets superstar Kevin Durant sympathises with James, saying that if you take the playoffs into account, LeBron outshines Antetokounmpo.
"Bron is easily the MVP if you include the Playoffs," said Durant.