Le'Veon Bell May Sit Out or Retire if Given Franchise Tag
By David A.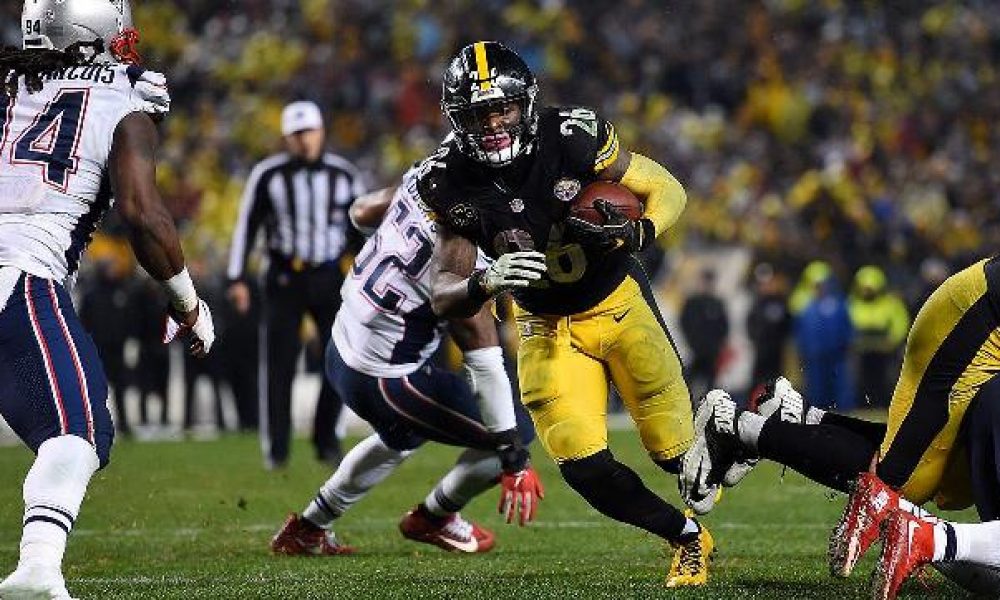 Le'Veon Bell is just 25 and was named first-team All-Pro after an excellent 2017 NFL regular season, but his football future is up in the air.
The star running back for the Pittsburgh Steelers has said that he could sit out the 2018 regular season or retire, if he is tagged with the franchise label for a second straight year.
Prior to practicing in preparation for the Steelers playoff game against Jacksonville, Brown said he hoped it would not come to something like that but he would consider it.
In 2017, Le'Veon Bell was given the franchise tag and played the season earning $12.1 million, and that number is expected to increase to approximately $14.5 million for the 2018 season. Teams are able to tag one player between February 20 and March 6 and then have until July 16 to work out a contract with the player.
Last July, Le'Veon Bell would not accept a long-term deal the team offered that reports have said was worth as much as $30 million for the first two years. However, Bell felt the Steelers were not valuing his complete skill set.
When asked what the team should do during this offseason, the running back simply said, "Value me."
With Bell possibly becoming a free agent in 2018 and veteran quarterback Ben Roethlisberger's playing future uncertain after this season, Pittsburgh feels the urgency to win it all this season.
During the regular season, Bell rushed for 1,291 yards while catching passes for another 655 yards. He scored 11 touchdowns. His 7,996 yards from scrimmage are the most through 62 NFL games of any player over that span since the merger of the NFL and AFL in 1970.
For Bell what is important is not necessarily how much money he earns but he wants to be valued at the level he is at and wants to set a standard for the other running backs that are behind him  like Ezekiel Elliott, Todd Gurley and Melvin Gordon.
Following his Thursday practice Bell tweeted that his focus was on winning the Steelers a Super Bowl not what may or may not happen next season.
When he was asked about leaving a career at a time he was still very productive he cited the player he idolized growing up Barry Sanders, who walked away from the game while still performing very well.
However, Sanders played 10 seasons, and Bell has now played just five, but Bell says the years are not relevant.