Mark Reynolds Hits Two Homers in Debut with Nationals
By David A.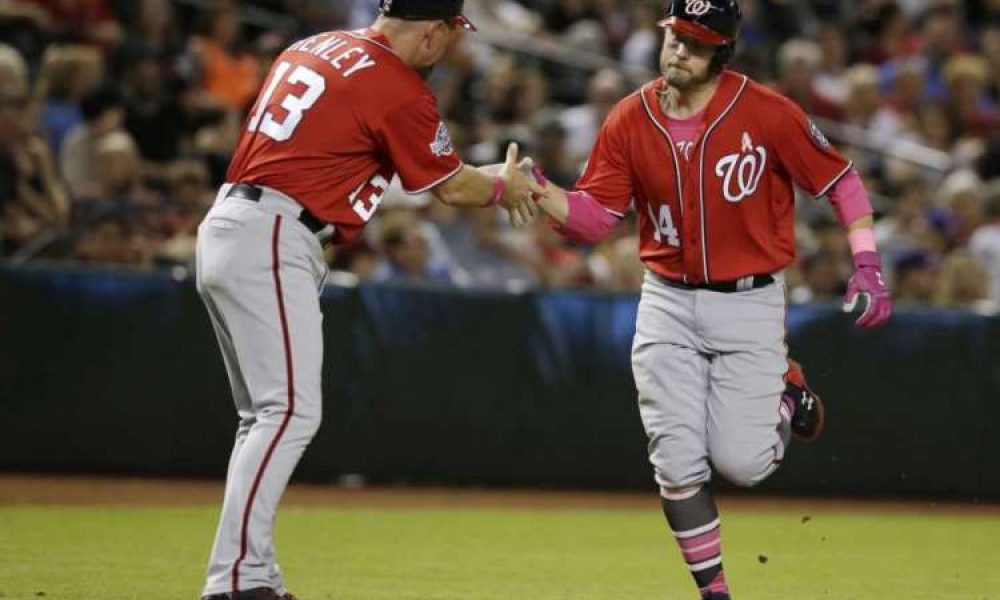 The offseason for Mark Reynolds did not go like he had expected it to. Although when his 2018 major league season finally started on Sunday in a Washington Nationals uniform; it most definitely exceeded all his expectations. Washington is the eighth team Reynolds has played for in the big leagues.
On Sunday, Reynolds was 3-for-4. With a pair of home runs and three RBIs in the Nationals 6-4 win at Arizona. Reynolds, who is 33, started his major league baseball career in 2007 with the Diamondbacks.
After the game, Reynolds called his first game as a National fun. He had an extended spring training followed by a couple games in Triple-A. He said he was happy to be back wearing a big league uniform playing in this type of atmosphere.
Reynolds told the media he did have butterflies making his debut with Washington. However, a first inning single helped to settle him down.
Last season Reynolds hit 30 home runs with 97 RBIs and figured a few teams would be interested in a player with power and one who could play three positions in the infield or anywhere in the outfield.
However, despite being the 11th highest active player in career home runs, Mark Reynolds was amongst several free agents who did not receive big offers and settled for much less than they had anticipated.
In April, he signed with Washington and reported to Syracuse the team's Triple-A affiliate.
Mark Reynolds called his wait tough and added that several offers for the minor leagues came in but he felt he was worth more so he was fine with waiting at home coaching his children and playing golf.
Want $250 to bet on the MLB?
However the Nationals called and he though if he did not go at that point, he would never go, so he went to give it one last shot and everything fell into place. On Sunday he was back where he felt he always belonged.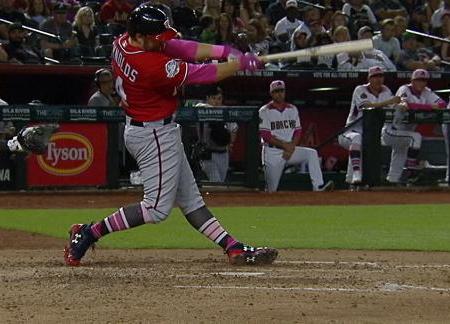 Reynolds received his opportunity to return to the big leagues during the weekend, when Ryan Zimmerman the regular first baseman for the Nationals was put on the disabled list due to a strained right oblique.
After a single in the first and a pop out during the third, Reynolds hit first in the sixth and sent a solo homer to left that pushed the Washington lead over Arizona to 4-1.
The game was eventually tied 4-4 by Arizona before Reynolds blasted a home run 415 feet to center during the eighth inning that ended up being the game winning RBI.