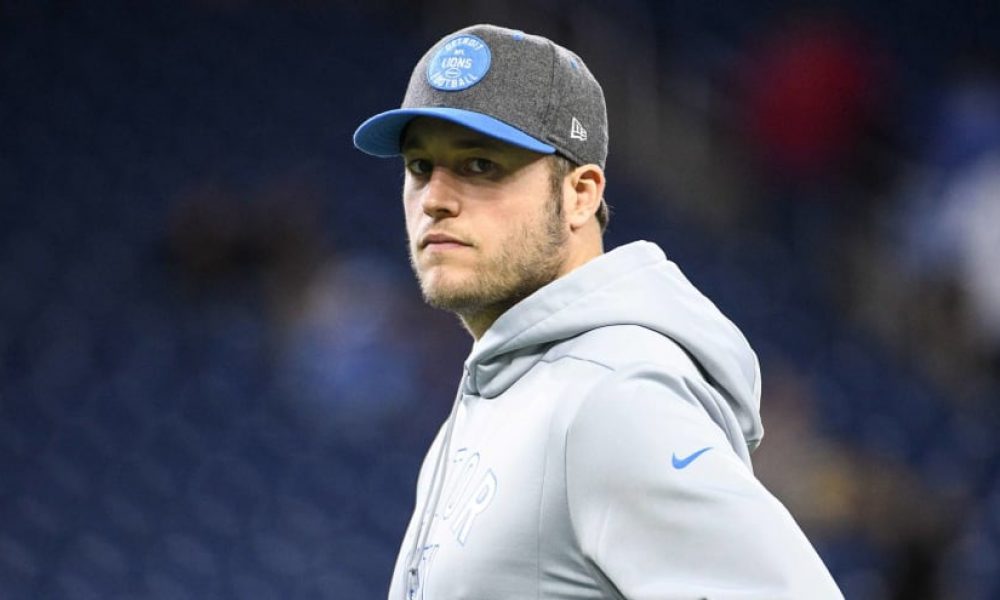 Matthew Stafford Insists His Throwing Arm Is In Top Shape
Los Angeles Rams quarterback Matthew Stafford is managing a case of tendinitis, according to NFL Network Insider Ian Rapoport.
However, both Matthew Stafford and Sean McVay say they're not worried about his availability for Week 1.
Speaking after practice on Saturday, Sean McVay says his quarterback is over the elbow injury that limited his offseason.
Want $250 to bet on NFL futures?
"I don't know if you guys were watching, I felt like I could make any throw I wanted to today," Matthew Stafford said. "I'm just trying to be smart when I get those opportunities to make sure I can come out here, cut it loose, turn it loose like I did today and go from there."
"He threw it all over the yard today, looked really good, felt good. We're very much on track with what we had hoped and I think you could really see," McVay said. "The ball was jumping out of his hand, making all types of throws, and so I think he was trying to show you guys that there's probably not many questions you can ask him either based on how he felt in the way he was throwing it around today."
"I do know this, the way that he looked today, I don't think you would know that anything was going on," McVay said. "He felt good. So, I know that I'm going to sleep better tonight."