NBA Draft Lottery Win Could Keep Davis with Pelicans
By Connor Lynch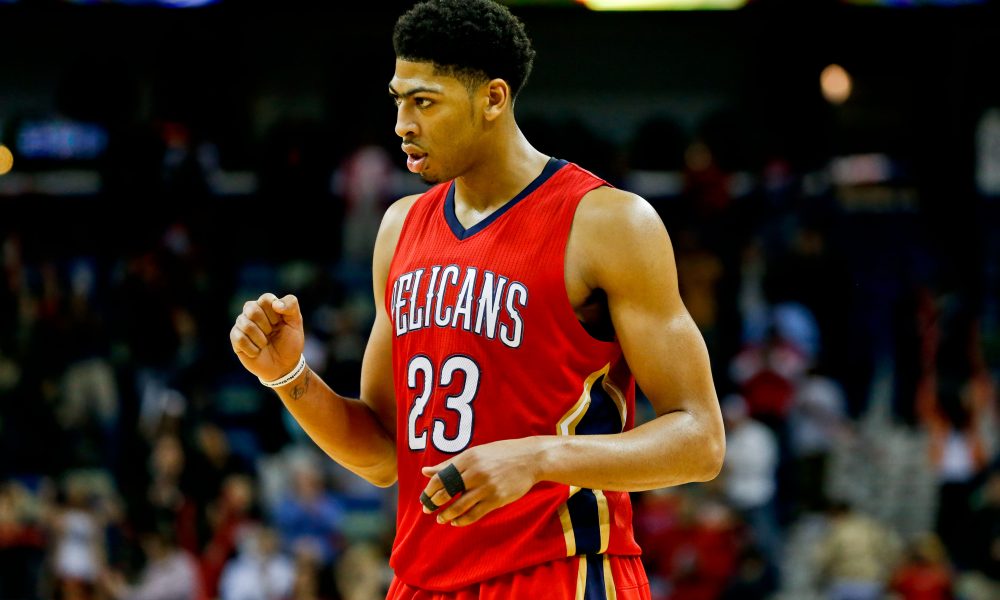 The New Orleans Pelicans moved up seven spots to win the NBA Draft Lottery on Tuesday night.
The NBA Draft Lottery win gives the Pelicans the No. 1 pick in the upcoming NBA Draft. In all likelihood this means that the team will draft Duke superstar Zion Williamson.
It's a boon for the Pelicans, who only had a 6% chance to win the No. 1 pick in the NBA Draft Lottery.
Head coach Alvin Gentry described how he felt afterwards.
Want $250 to bet on the NBA Conference Finals?
Sign up now!
"They started calling out the numbers. We obviously got this seed sheet, and I am trying to look through it and find out our numbers," Gentry said afterward. "I find the first number, then the second number and then the third, and I'm like, 'Oh s—.'
"The fourth one comes up, I try to look at all our combinations and then they said, 'The winner is the New Orleans Pelicans.' And I said, 'F— yeah!' And then I said, 'Excuse me, I'm sorry.'"
The hottest prospect in this years draft, Zion Williamson is the 2019 Associated Press College Basketball Player of the Year. He averaged 21.8 points and 8.8 rebounds as a freshman for Duke last season.
It had been reported that Williamson's preference was to be drafted by the New York Knicks. However after the Pelicans won the No. 1 pick, Williamson left the room without comment.
Drafting Williamson is also thought to be something that would persuade Anthony Davis to stay in New Orleans.
Of the wantaway star, Gentry had this to say:
"Guys, the one thing you got to understand is, [Davis] is still on our roster," Gentry said. "He is on our roster. All of that will take care of itself. I'm not worried about it. I know Griff has some plans to talk to him, and it will be fine."