NBA Investigating Anthony Davis over Agent Comments
By Connor Lynch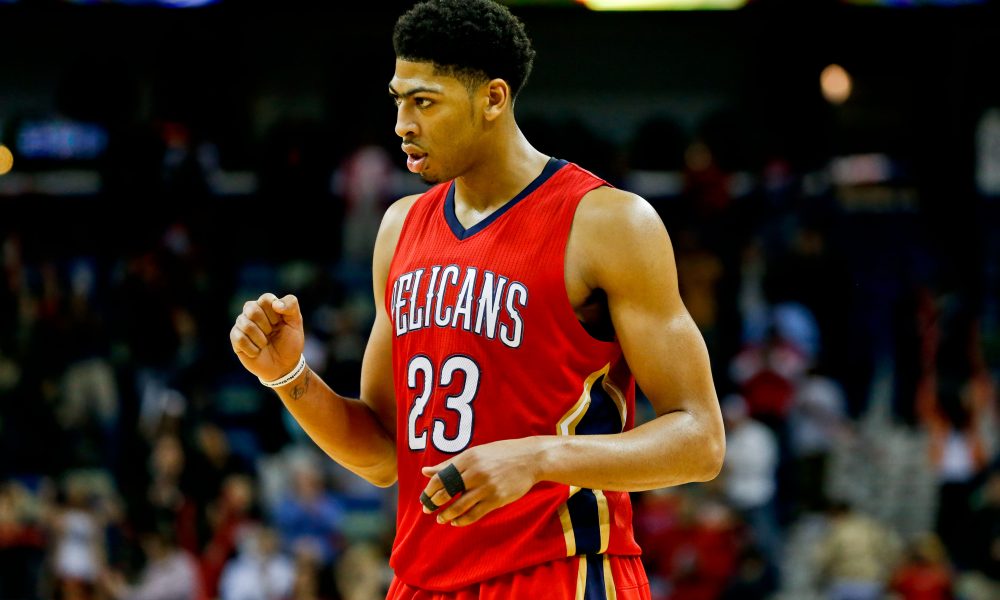 Anthony Davis will be the subject of an NBA investigation after comments by his agent on Monday.
According to ESPN, the New Orleans Pelicans center intends to leave the franchise. Anthony Davis reportedly rejected a 5-year, $239.5 million contract offer from the Pelicans.
Anthony Davis is represented by Rich Paul, the agent of Los Angeles Lakers star LeBron James.
It was comments made by Paul that triggered the NBA investigation into the publicly requested trade.
NBA executive vice president of communications Mike Bass spoke to USA Today Sports on Monday.
Want $250 to bet on the NBA?
Sign up now!
"We commenced an investigation this (Monday) morning upon reading the reports regarding Anthony Davis. That process is ongoing," Bass said.
"Anthony wants to be traded to a team that allows him a chance to win consistently and compete for a championship," said Rich Paul.
"Anthony wanted to be honest and clear with his intentions and that's the reason for informing them of this decision now. That's in the best interests of both Anthony's and the organisation's future."
Publicly requested trades are not allowed by the NBA. Players are liable even if the request comes from their representatives.
A 2009 case involving Nate Robinson, then of the Knicks, shows precedent for this case. Robinson was fined $25,000 because his agent told reporters that he had asked the Knicks for a trade.
The language used in that case by the NBA was strong. The league made a determination that Robinson's conduct was "detrimental to the league."
It doesn't paint a promising picture for Davis, whose situation has been playing out publicly all season. The NBA sent a memo to teams outlining it's anti tampering policy last month following comments from LeBron James suggesting that LeBron would like Davis to join the Lakers.
"In addition, recent attention has been paid to the issue of public comments by players," the memo said.
"Generally speaking, it is not tampering when a player makes a comment about his interest in playing with another team's player. However, if there are other aggravating factors — such as sustained public recruiting or evidence that the player making such a comment is coordinating with his team — then there may be a basis for a tampering violation."