76ers center Joel Embiid to undergo surgery on his hand
By Ryan Ward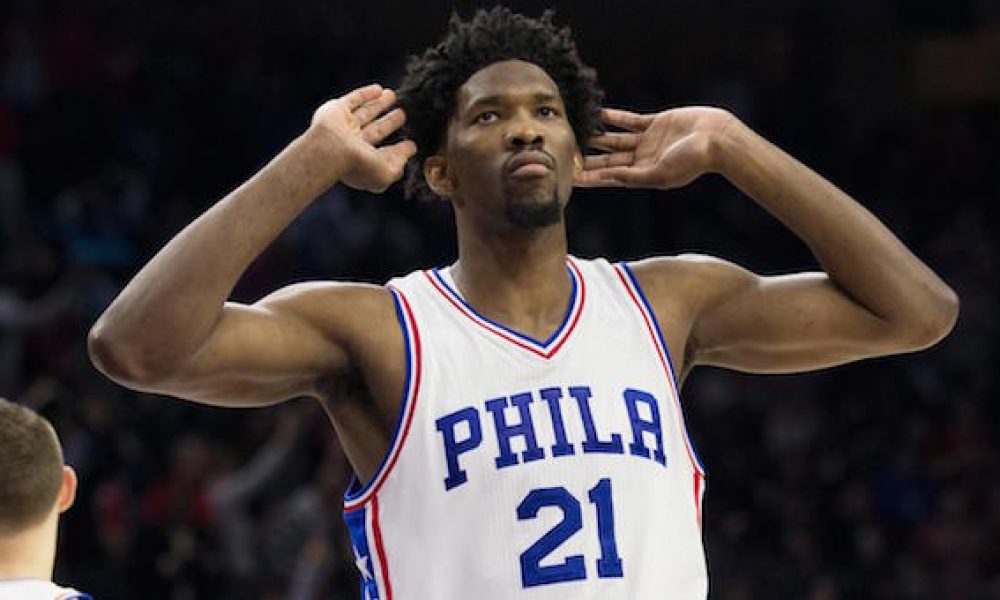 The Philadelphia 76ers have suffered a major loss to their frontcourt. They will need to find an alternative with superstar center Joel Embiid going down with an injury. Embiid is dealing with a torn ligament in his left hand, which will require surgery, according to ESPN's Tim Bontemps.
Want $250 to bet on the NBA?
Sign up now!
Joel Embiid will undergo surgery Friday morning to repair a torn radial collateral ligament in the ring finger of his left hand, the Philadelphia 76ers said Thursday night.
With Embiid set to go under the knife, the 76ers will obviously lose their best player for an extended period. This injury is a setback for one of the NBA's best teams. However, head coach Brett Brown claims that the All-Star center is in good spirits, via ESPN.
"He's competitive," Sixers coach Brett Brown said Thursday, when asked how Embiid's mood was in the wake of the injury. "He's competitive.

"He would be as you'd expect him to be."
Ironicially enough, the 76ers played one of their biggest rivals in the Eastern Conference on Thursday night and handled themselves quite well without their superstar center. Philadelphia came out on top against the Boston Celtics with an 11-point victory.
Although the 76ers are sitting behind the defending NBA champion Toronto Raptors and the Celtics in the Atlantic Division, Philadelphia is looking good in terms of their chances of competing against Boston if they were to meet in the NBA playoffs. Beating Boston convincingly without Embiid in the paint is a good sign, but they'll obviously need their face of the franchise back sooner rather than later.