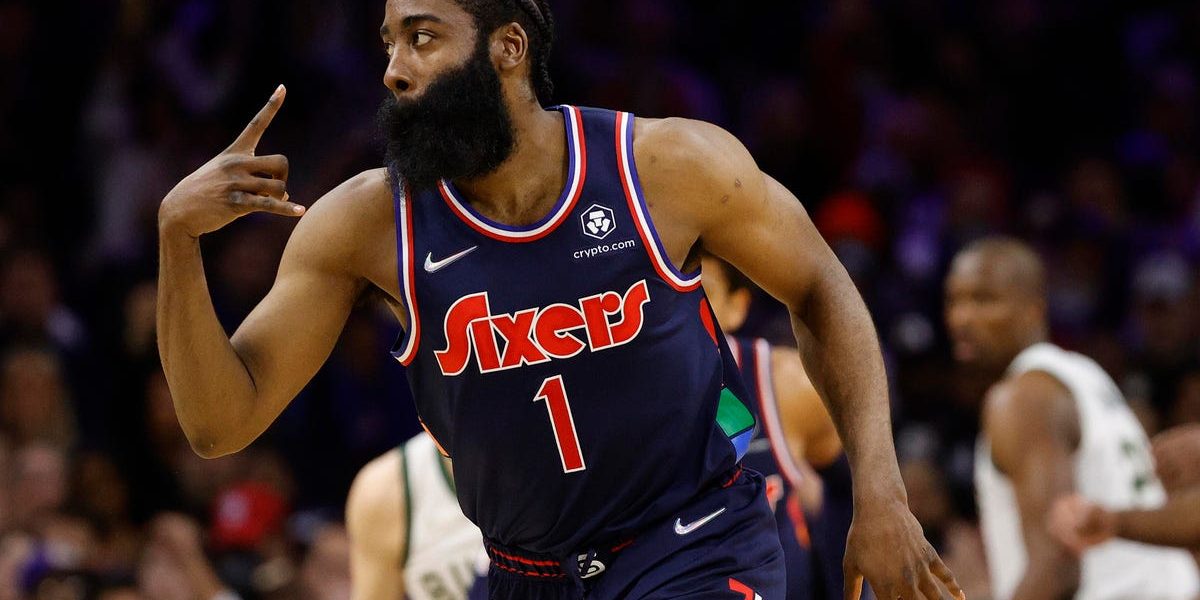 76ers end James Harden trade talks with Clippers
Two dominos are yet to fall in the NBA ahead of the 2023-24 season. What does the future hold for superstar guard James Harden of the Philadelphia 76ers and the Portland Trail Blazers' Damian Lillard? Both players still await trades after requesting to be moved earlier in this summer.
Unfortunately for Harden, according to Sam Amick of The Athletic, it doesn't appear that the 76ers are budging anytime soon, with the team reportedly ending trade talks with the Los Angeles Clippers and any other interested teams.
In a situation that is reminiscent of the Ben Simmons saga two seasons ago, a team source confirmed to The Athletic that the Sixers have decided to end trade talks on disgruntled star James Harden and are now planning on him being in training camp late next month. Yet as Sixers president of basketball operations Daryl Morey is well aware, the prospect of fixing this fractured relationship between Harden and the organization that he no longer wants to play for is not that simple.
This is an interesting turn of events in Philadelphia. It seems that general manager Daryl Morey is more than content with an awkward situation heading into training camp. The team simply isn't getting the compensation it wants in return for the former NBA MVP in trade talks.
Want $250 to bet on the NFL?
As Amick points out, Morey did the same thing with Ben Simmons. That worked out in the team's favor, so if it's not broken, why fix it?
It'll be interesting to see how this situation unfolds. Harden has to be disappointed with this development, which makes for a tense atmosphere in Philadelphia moving forward.