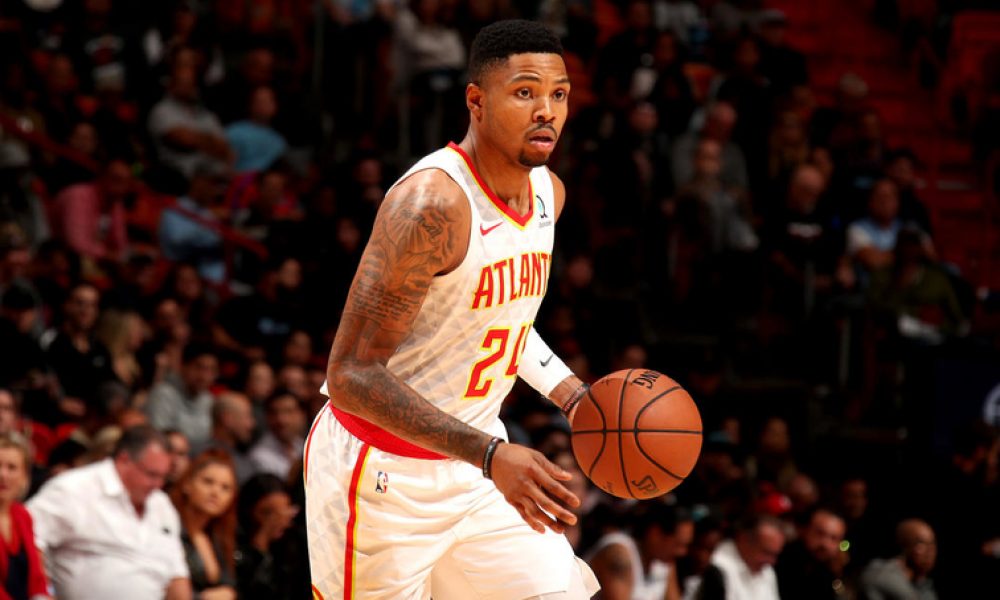 Issac Baldizon/NBAE via Getty Images)
Blazers add another weapon in Kent Bazemore by trading Evan Turner to Hawks
The start of the free agency period is just around the corner, but that hasn't stopped teams around the league from making moves. The latest has seen the Portland Trail Blazers moving swingman Evan Turner to the Atlanta Hawks for guard Kent Bazemore, according to Adrian Wojnarowski of ESPN.
The Portland Trail Blazers have traded Evan Turner to the Atlanta Hawks for Kent Bazemore.
Want $250 to bet on NBA futures?
Sign up here!
Although there was no precursor to this move, it was a transaction that exchanges two players heading into the final years of their respective deals. Turner has been a key piece of the puzzle for the Blazers over the last couple of years, helping them be a constant in the playoffs.
This is a chance for him to get a fresh start in Atlanta where he could have the chance to start next season and remain in a significant playing role. He is coming off a career-worst 21.2 percent shooting from 3-point range, which is the lowest mark in his nine-year career.
The Hawks are expected to make a run at a couple of big-name free agents that include the likes of All-Star guard Klay Thompson. Atlanta may make a serious push to ink Thompson if the Golden State Warriors don't offer him a max contract.
Meanwhile, Bazemore has turned into more of a dependable player with the Hawks over the last five seasons, which made him the longest-tenured player with the team over that span.
Last season, Bazemore averaged 11.6 points, 3.9 rebounds, and 2.3 assists while shooting 32.0 from beyond the arc in 67 games played with 35 starts. He should be in line to play in a significant role with the Blazers next season.