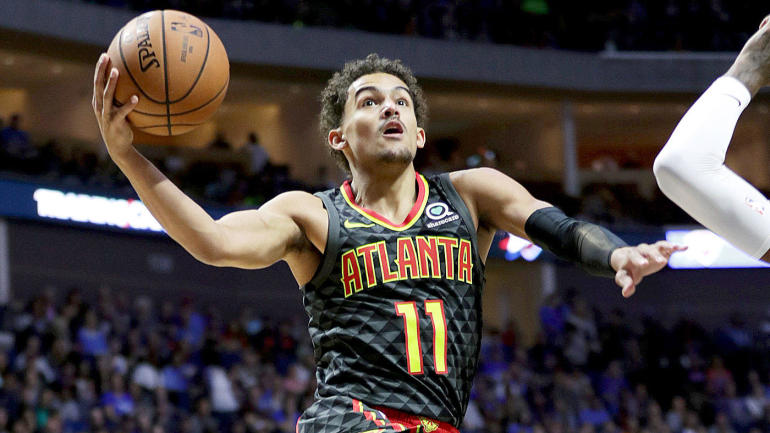 Hawks star Trae Young 'frustrated' with NBA rule changes
The NBA has taken a renewed approach to foul calling this season behind the new rule. The league put forth a regulation that centers on not making calls after an offensive player creates contact with a defender by leaping forward or sideways. It's led to plenty of frustrating spewing out from several prominent players across the league. The latest comes from Atlanta Hawks star point guard Trae Young. He aired out his frustrations concerning officiating after his team's 122-111 loss to the Washington Wizards on Thursday night.
"There's a lot of missed calls," Hawks star Young said via ESPN. "It's basketball, It's just, it feels that they're learning, and they're just — I don't know. It's frustrating."
In the contest, Young was one of the five players to receive a technical foul. The star guard is one of several notable players who is experiencing a dip in trips to the free-throw line as he's making 4.4 attempts this season, significantly below the 8.7 per game he had last year.
Want $250 to bet on NBA futures?
"You can watch basketball. Damian Lillard's never averaged 17 points probably since his rookie year," Young said. "There's a couple guys. I mean, Book's averaging 18. There's a lot of things that, when guys are driving straight and guys are getting knocked off balance — it's still a foul, whether they're using their lower body or their hands."
The rule change has impacted the likes of Damian Lillard, Devin Booker, and James Harden, who all have experienced a notable drop in scoring this year. As the season moves along, it's something to monitor.