James Harden admits Mike D'Antoni played a part in wanting to play for Nets
By Ryan Ward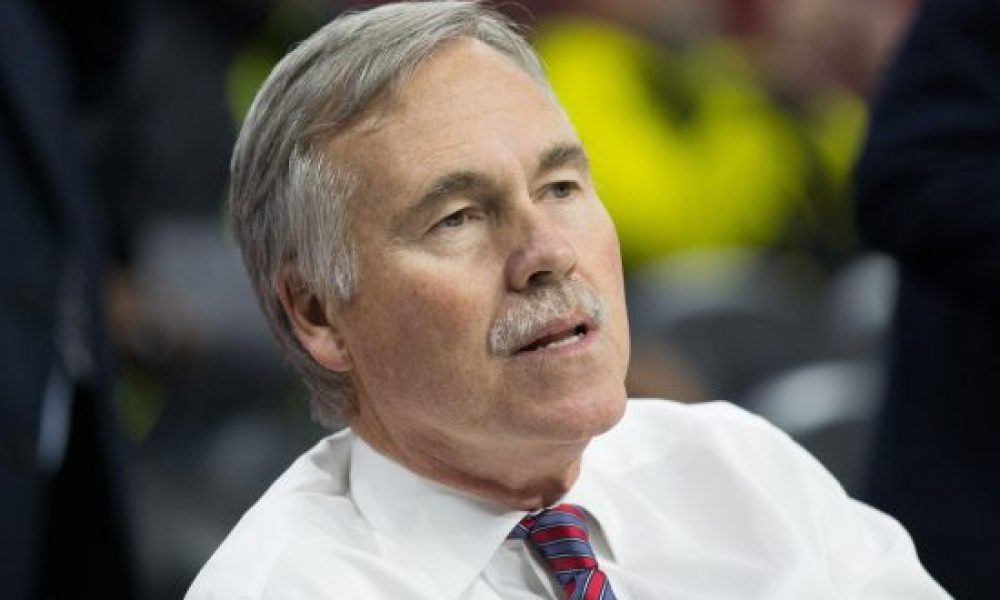 The Brooklyn Nets and Houston Rockets were finally able to agree upon a blockbuster trade last week involving superstar James Harden. It appears Nets assistant coach Mike D'Antoni played a role in Harden's interest in playing for Brooklyn.
Harden recently opened up about the process of getting traded to the Nets and how D'Antoni, his former Rockets head coach, was part of what sparked his interest in Brooklyn, via Brian Lewis of The New York Post.
Want $250 to bet on the NBA?
"[D'Antoni] was a part of it. Mike's an unbelievable coach. He's been doing it for a very, very long time. Obviously Mike is a factor. Being comfortable with him being comfortable with Kevin [Durant], knowing Kyrie [Irving], just those four pieces right there made it easy. Obviously them being in Brooklyn, for me it was a no-brainer."
Obviously, there were a lot of parts to the equation for Harden to ultimately land with the Nets. D'Antoni just happened to be someone he was familiar with like his former and now current teammate Kevin Durant.
The real question moving forward is whether this new partnership will work in Brooklyn. The Nets are arguably the most intimidating team in the NBA on the offensive side of the floor with three proven scorers in Kyrie Irving, Durant and Harden, but it is uncertain whether there is enough ball to go around.
Durant and Harden seem to have gotten right back to where they left off with the Oklahoma City Thunder, but Irving has yet to play a game with the new dynamic duo. He could turn out to be the odd man out or someone that has to take a step back in the scoring department.