James Harden admits Rockets situation is unfixable prompting more trade speculation
By Ryan Ward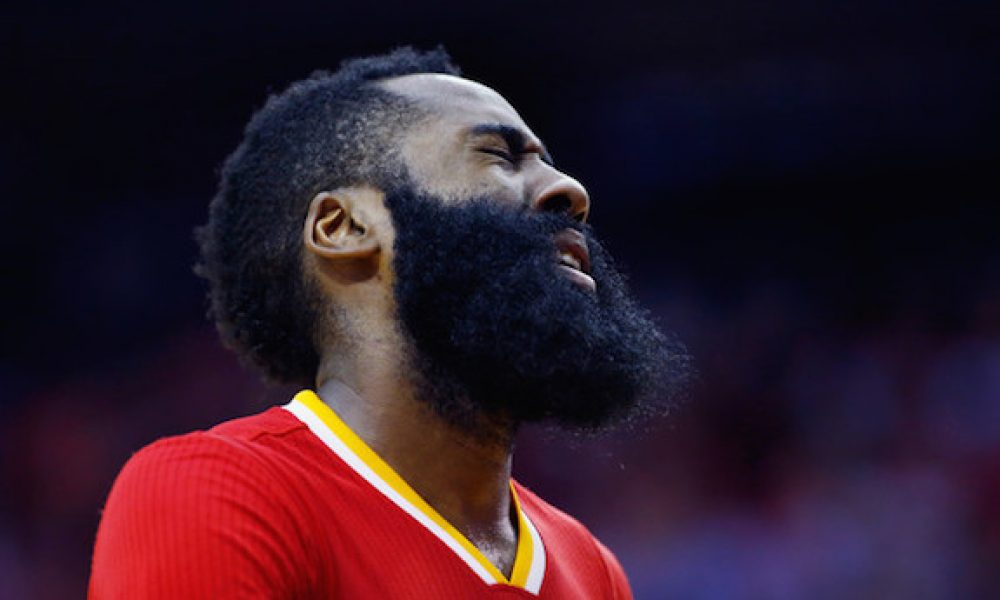 The Houston Rockets are headed in a downward spiral. The team acquired John Wall and DeMarcus Cousins to play with James Harden. In spite of that, Houston can't compete with title-contending teams like the Lakers.
The Lakers crushed the Rockets in consecutive games recently prompting Harden to officially say that his team isn't good enough to compete and simply can't be fixed moving forward, via Pro Basketball Talk.
Want $250 to bet on the NBA?
"[The Rockets are] just not good enough. Chemistry, talent-wise, it was clear…

"I love this city, I literally have done everything that I can. I mean, this situation is crazy. It's something that I don't think can be fixed."
The trade rumors surrounding Harden have been swirling since the NBA offseason and before his former teammate Russell Westbrook forced his way out in a deal that sent him to the Washington Wizards in exchange for John Wall.
Harden is making it clear that he doesn't feel like he can help the Rockets compete. As a result, Houston might be more inclined to make a move sooner rather than later. The team hasn't been thrilled with trade offers received for Harden and therefore has refused to move him.
It'll be interesting to see if the latest comments made by the face of the franchise forces the hand of the team's brass. The Brooklyn Nets are rumored to still be the favorite to land James Harden and might be ready to make a deal with Kyrie Irving seemingly becoming a problem in terms of availability.