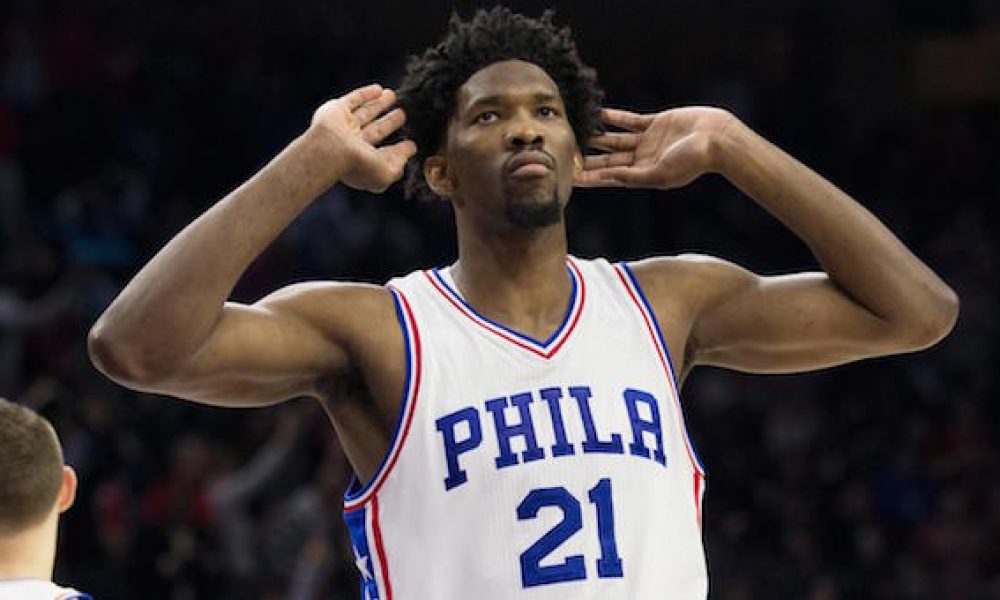 Joel Embiid: 'No right or wrong' in Nikola Jokic winning NBA MVP
After a heated race for the 2021-22 regular-season MVP award, Denver Nuggets star center Nikola Jokic secured the honor for the second straight year. Philadelphia 76ers big man Joel Embiid was viewed as the frontrunner to earn the prestigious honor. However, Jokic's stellar play helped him get the award.
After the 76ers loss in Game 5 to the Miami Heat, Embiid voiced that he didn't know what he needed to showcase that he deserves the honor.
"I mean, this is something that I knew weeks ago, even probably two weeks before the season ended, after those games against whether it was Denver and Milwaukee, and when [ESPN did its] straw poll or whatever," Embiid said via ESPN. "I just knew it wasn't gonna happen.

"Obviously, congrats to Nikola. He deserved it. He had an amazing season. There's no right or wrong. There was a lot of candidates. It could have gone either way. Giannis [Antetokounmpo], Devin Booker, being on the best team in the league, by far. So, I guess, every year is all about whatever you guys decide, whatever fits the narrative as far as who's gonna win."
The 28-year-old took the high road with the result. Although, he was clearly disappointed that he lost out on receiving the MVP award. He put together an impressive campaign, becoming the first center since Hall of Famer Shaquille O'Neal in 22 years to lead the league in scoring.
Embiid is well aware of how difficult it is to win MVP honors. However his focus is centered on leading his team to earn the 2022 NBA title.
Want $250 to bet on NBA futures?
The 76ers are facing potential playoff elimination after falling to a 3-2 series deficit against the Heat. Philadelphia needs Embiid to perform like an MVP in Game 6 if they hope to force an all-or-nothing Game 7.