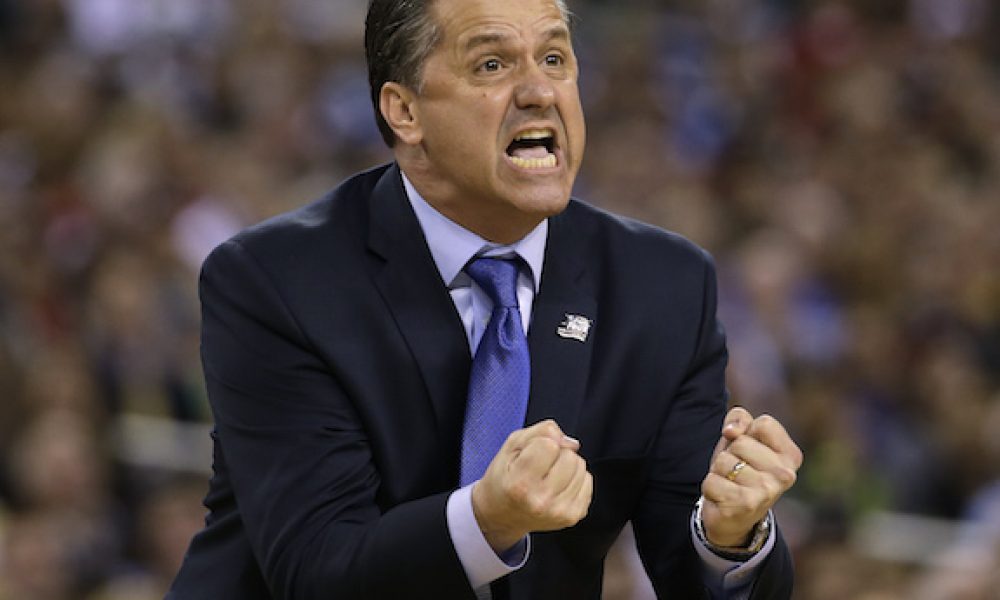 John Calipari once again shoots down rumors linking him to the NBA
It's become nearly an annual tradition for John Calipari to be linked to possible interest in coaching in the NBA.
Calipari has fought off the urge to leap, despite the continued opportunities to coach at the next level. With that in mind, the longtime Kentucky head coach took to Twitter to shoot down the rumors before the NBA offseason begins.
Want $250 to bet on the NBA Playoffs?
"It's that time of the year! Why do rumors always start when we're in the middle of recruiting? I have the best job in the country w/ the best opportunity to impact young people & add value to their careers – and that hasn't changed. This season can't come fast enough! Let's go!"
His comments come shortly after a report from Yahoo Sports stated that Calipari included on a list of possible head coaches who may look to take vacant NBA spot. The article outlined that the Kentucky coach would be open to getting back to the NBA.
Calipari clearly wants to get ahead of the rumor mill, which works in his favor to avoid any lingering chatter. However, there are a few intriguing head coach vacancies, such as the Boston Celtics, Portland Trail Blazers, and Indiana Pacers. If Calipari held any serious interest, he could draw significant interest in one of the openings.
His interest doesn't appear geared toward wanting to return to the NBA. Calipari is likely highly motivated to push Kentucky back toward performing like one of the nation's top teams. The Wildcats are coming off a brutal 2020-21 campaign, where they finished with a 9-16 record.