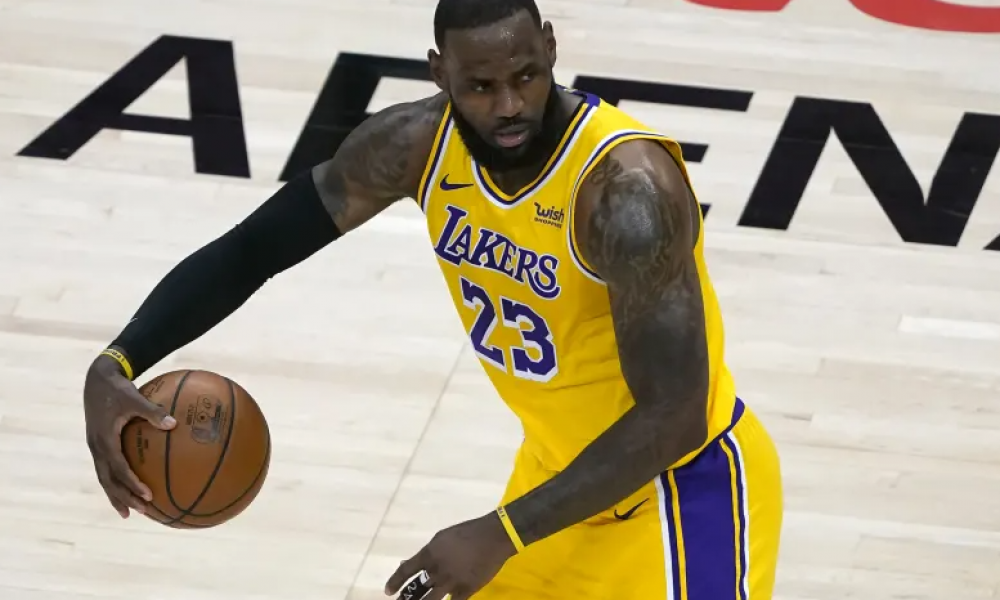 Kevin Durant is enjoying watching LeBron James approaching NBA history
Los Angeles Lakers star forward LeBron James is inching closer to surpassing Hall of Famer Kareem Abdul-Jabbar for the all-time scoring mark.
As James progressively moves closer to reaching that historic feat, Brooklyn Nets star Kevin Durant praised his colleague.
"To be the No. 1 in anything, there's 8 billion people in the world, we just figured that out last week, so to be the No. 1 of all time at scoring the basketball, I'm sure it's going to be a range of emotions for him," Durant said at Friday's shootaround, in advance of a game against the Indiana Pacers via ESPN. "But to be in an era where we see this live is pretty cool as well. You probably can't even describe the emotions and feelings him and his family and his friends are going to go through, but it's cool to see it up close."
What has been most impressive about James nearing Abdul-Jabbar's longstanding record isn't the number of points scored but his longevity to perform at an elite level into his 20th season. Although he isn't the player physically he once was, James has been able to maintain a high level of play for the Lakers that will give him the opportunity to become the league's all-time leading scorer.
Want $250 to bet on the NFL?
As for Durant, he has the chance to further move up the list to join James as one of the leading scorers in NBA history. He sits 18th all-time with 26,110 points, which he could pass Hakeem Olajuwon for 12th all-time by the end of the regular season.