Kevin Durant says he loves the Nets' system in Brooklyn
By Ryan Ward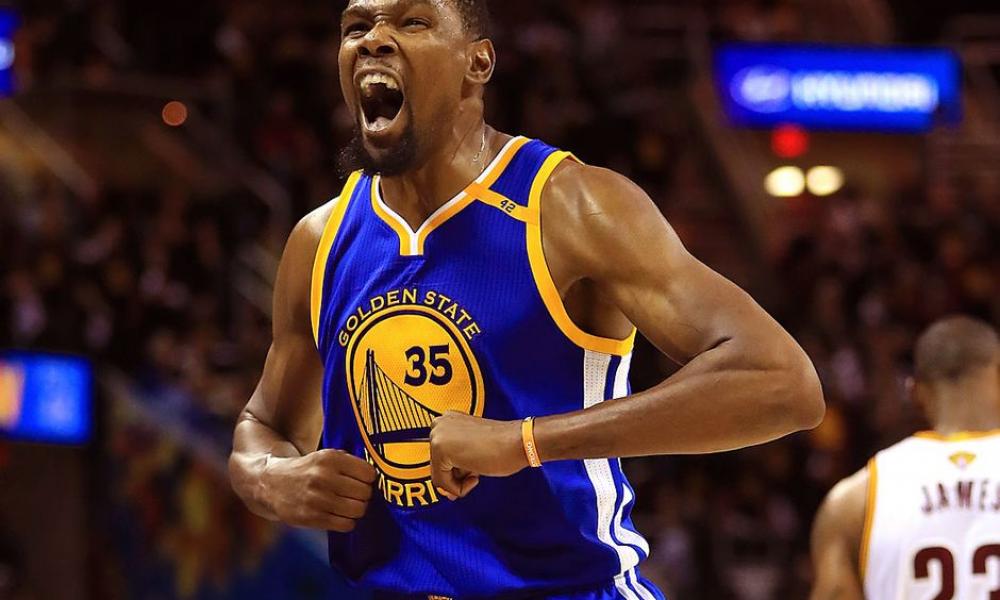 It has been over two weeks since All-Star forward Kevin Durant decided to join the Brooklyn Nets.
Since then there hasn't been much in the way of his dialogue towards his thoughts of the franchise. General manager Sean Marks has broken that silence as he voiced during an interview on WFAN on Tuesday that Durant told him likes how the team plays with their system in place, according to ESPN.
Want $250 to bet on NBA futures?
"I love the system, I love how you guys play. I see how hard you guys play. … You were never out of games. We could never take you guys lightly."
Although these comments are not from Durant directly, it does reflect that he has bought into the direction of the team on the court. There is also an indication that he likes the system that head coach Kenny Atkinson has in place.
The arrival of both Durant and Kyrie Irving has brought some questions regarding Atkinson's long-term future with the franchise. He is inheriting two All-Star talents that should alter things greatly. This process will begin first with Irving as Durant is still on the mend from a torn Achilles tendon.
Irving has already voiced that he will talk to Atkinson to see how he can fit into the offensive scheme this upcoming season. Beyond that, the Nets have a bright future ahead that will largely be impacted by how well Durant plays once he does make his return to the court. Until then, there is plenty of buzz around what lies ahead of Brooklyn.