Knicks appear open to take on contract of Russell Westbrook or Chris Paul
By Ryan Ward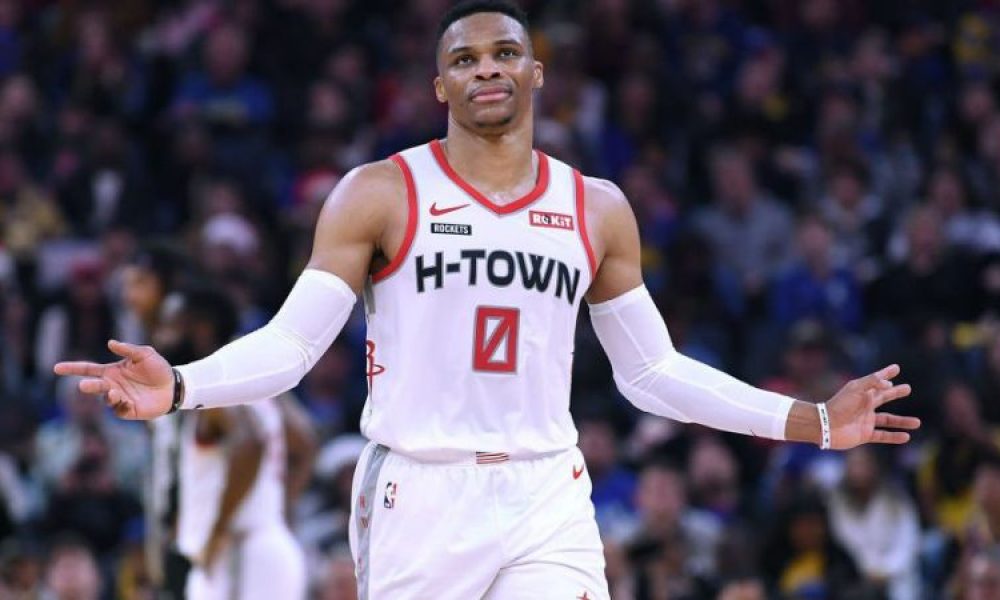 The New York Knicks appear to be gearing up for a big NBA offseason. The storied franchise could bring in a big-name player like Russell Westbrook or Chris Paul.
The Oklahoma City Thunder will almost certainly try to trade Paul during the offseason. Meanwhile, it's uncertain what Houston Rockets intend to do, especially after general manager Daryl Morey stepped down on Thursday. However, the Knicks are more than willing to take on the massive contract of one of these two star point guards who could be on the move, according to Steve Kyler of Basketball Insiders.
Want $250 to bet on NBA Futures?
I continue to hear the Knicks are open to taking on a big contract like a Westbrook or a Chris Paul… so we'll see. They have ending deals and some attractive pieces (Randle and DSJ) plus their first round pick has value. https://t.co/sz34AVsqdX

— Steve Kyler (@stevekylerNBA) October 14, 2020
With the NBA offseason only just getting underway a few days removed from the Los Angeles Lakers beating the Miami Heat in the NBA Finals, a lot can and likely will happen in the coming months leading up to the 2020-21 campaign.
The Rockets could be more willing to make some moves with Morey no longer the general manager, but there's no telling if they'll be able to get the jump on the Thunder in a potential deal with New York.
At this point, it is hard to see which player has more of an upside for the Knicks. Paul is older at 35 but proved he can still play at an elite level while with Oklahoma City. Westbrook, 31, still has a lot of basketball left in him. However, he has yet to prove that he can drastically improve a team's chances of competing as his shooting woes continue.