Kristaps Porzingis trusts Knicks brass to make 'the right decisions' this summer
By Ryan Ward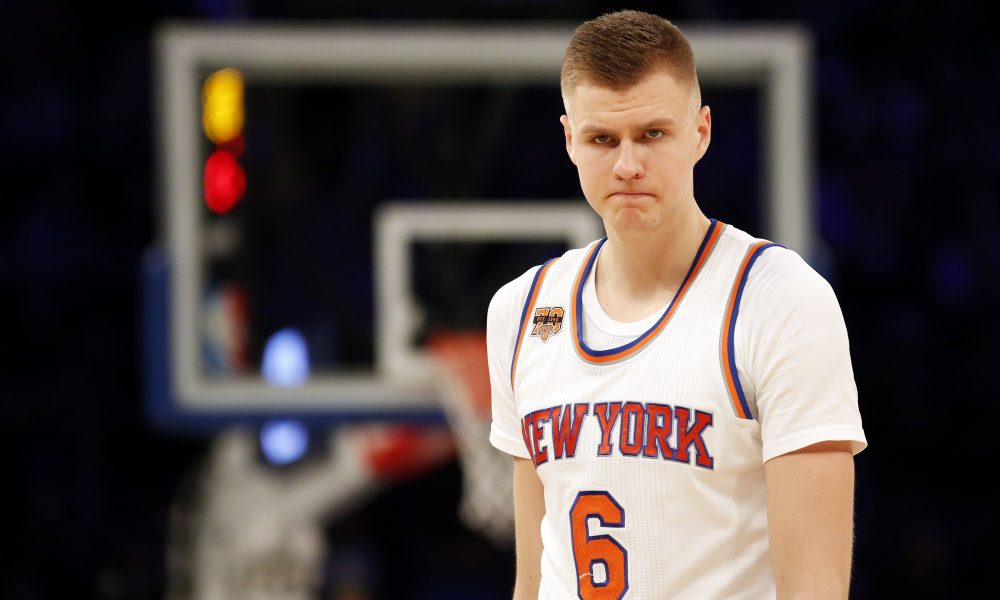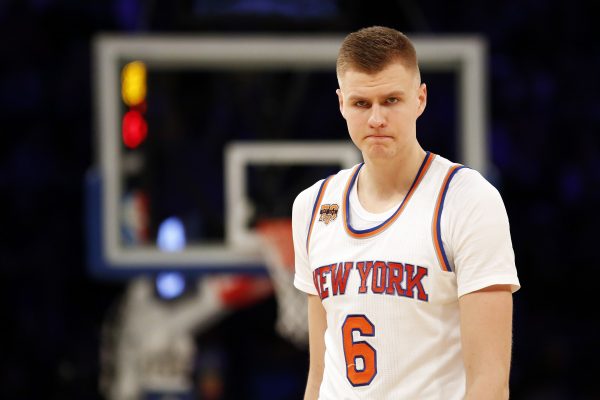 After a promising start to the 2017-18 NBA season, the New York Knicks finished the year in disappointing fashion without a playoff berth, a fired head coach, and an injured superstar in Kristaps Porzingis.
Immediately after the end of the season for the Knicks, the team decided to fire head coach Jeff Hornacek and now the coaching search begins yet again for the storied franchise in New York. Porzingis, whom the team intends to build around moving forward, was asked about the coaching search and had this to say, via ESPN's Ian Begley.
"That's [management's] job. They're going to do their part and I'm going to do my part. We'll keep it like that," Porzingis said Saturday before meeting with Knicks team president Steve Mills and general manager Scott Perry.

Mills and Perry fired Jeff Hornacek earlier this week and have begun a search for the next Knicks coach.
Porzongis is taking the hands-off approach to the moves the Knicks are making moving forward. Although a lot of superstars in the NBA like to provide their input on who will be running the show from the bench, the international import is letting the front office do the job.
"The situation is what it is. I'm sure the front office, they will make the right decisions and build something that can go a long way," said Porzingis, who averaged 22.7 points, 6.6 rebounds and 2.4 blocks in 48 games. "I think they will make the right decisions, so we have to trust them."
Shortly after the firing of Hornacek was made public, a list of frontrunners for the job emerged. It appears David Fizdale, Mark Jackson, and Jerry Stackhouse are getting some consideration along with Doc Rivers, who is still currently the coach of the L.A Clippers for the time being.
It'll be interesting to see how things pan out in New York and how the choices made impact the team's chances to compete next season in the Eastern Conference.