Lonzo Ball has made it 'very clear' he wants to stay with Pelicans
By Ryan Ward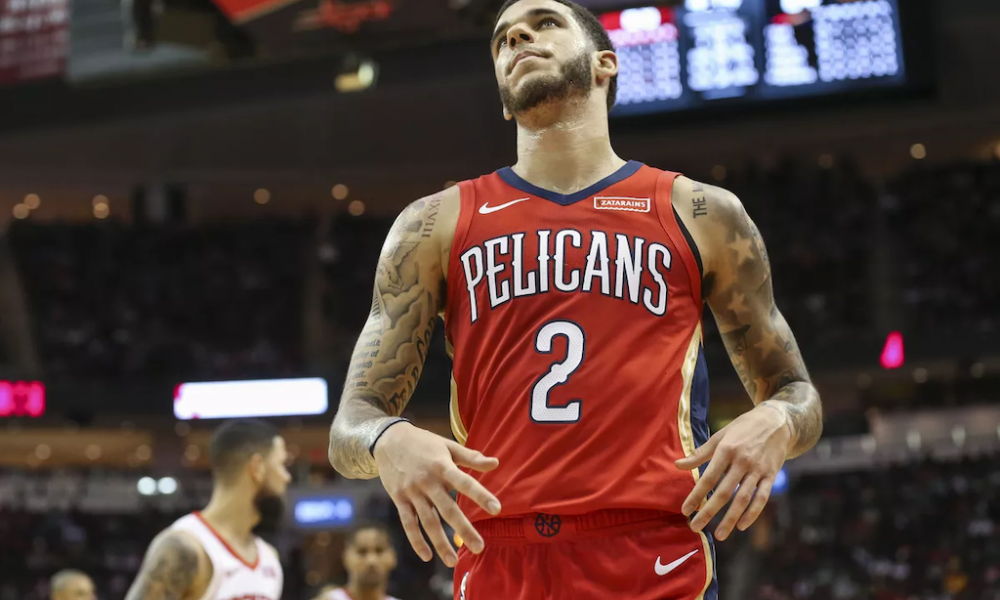 In the days leading up to last week's trade deadline, New Orleans Pelicans point guard Lonzo Ball remained prominently mentioned in rumors.
The Pelicans elected against move the veteran guard, but there is a lingering discussion around his long-term future in New Orleans. During a recent interview with Christian Clark of Nola.com, general manager David Griffin voiced that Ball expressed to him that he wants to stay with the franchise.
Want $250 to bet on the NBA?
"He's made it very clear personally, one to one, that he wants to be here," Griffin said. "Yet what you will read is, 'This is a player who doesn't want to be here. He's not in our plans. So you should trade him for a ham sandwich.' That doesn't make any sense when we know the actual, real story behind Lonzo Ball."
Griffin's comments don't exactly shed much light on Ball's long-term future with the Pelicans. It instead shows that the former UCLA guard holds a strong desire to stay, but there is no indication concerning if the feeling is mutual.
Ball is in the last year of his $33.4 million deal that does include a $14.3 million qualifying offer this upcoming offseason. The question becomes whether the Pelicans believe he's worth that type of money to keep him.
The 23-year-old has become a reliable contributor, averaging 14.2 points, 5.6 assists, and 4.2 rebounds while shooting 42.5% from the floor and 38.5% from 3-point range. He hasn't taken the next step into stardom but has brought stability to the Pelicans' backcourt.
New Orleans has the ball in their court to determine whether they deem he's a long-term fixture.