Pascal Siakam doesn't want to be traded by the Raptors
By Ryan Ward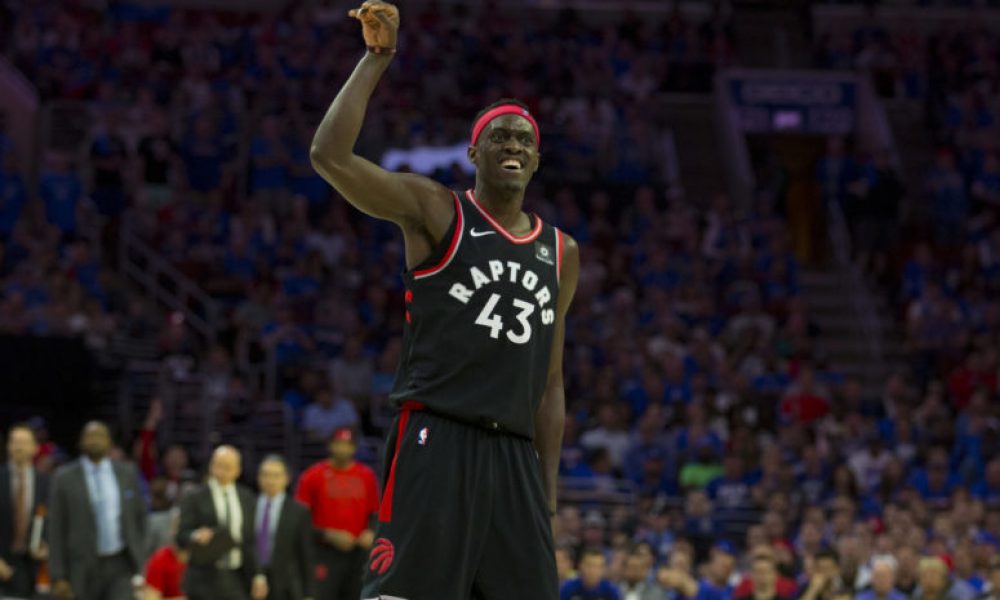 Since the Toronto Raptors bowed out of the playoffs, former All-Star forward Pascal Siakam's future has become a prominent question.
The Raptors have shunned away publicly any desire to move Siakam despite persistent trade rumors. As training camp nears closer, the veteran forward's agent voiced that his client isn't thinking about the situation.
Want $250 to bet on NBA futures?
"That's the last thing on his mind…" his agent, Todd Ramasar, told NBC Sports. "He loves it there. Yes. He won a championship.. that's never come from us that there's a change.

"Because of the pandemic, because the Raptors missed the playoffs, there's been a lot of speculation around [about a trade], but it's not because of Pascal or anything he's said. Or even the organization. I think that's just the chatter that picks up going into an offseason."
Siakam is coming off a difficult season, where he struggled to find his footing as the primary offensive factor. The 27-year-old averaged 21.4 points per contest but shot 29.7% from beyond the arc.
Several factors impacted his play as several Raptors players dealt with COVID-19. He also suffered a shoulder injury that required surgery that should allow him to be back in time to begin the 2021-22 season.
The Raptors were hoping he could build off his previous campaign's success in the first year after Kawhi Leonard's departure. Siakam put forth a career-best year, earning his first All-Star game selection. He averaged 22.9 points and 7.3 rebounds while shooting 45.3% from the floor and 35.9% from 3-point range.
With all those factors lined up, Siakam is heading into a make-or-break campaign.