Pat Riley calls Bam Adebayo extension with Heat a 'no-brainer'
By Ryan Ward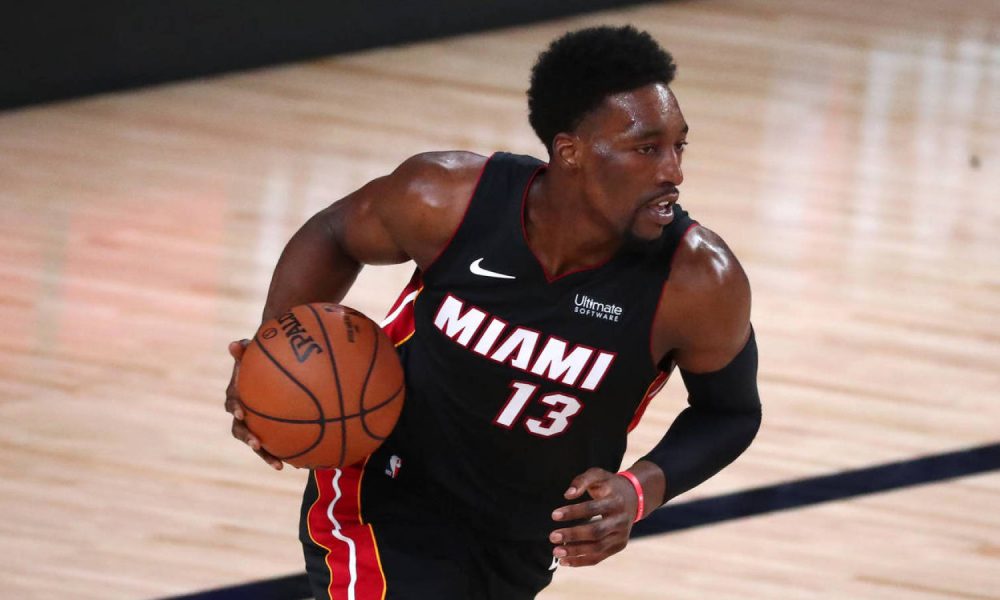 The Miami Heat are several weeks removed from an impressive run to the NBA Finals. The front office has spent much of the offseason retaining their core group to continue that push forwards. Among those moves was inking All-Star big man Bam Adebayo to a five-year, $163 million max rookie deal. Team president Pat Riley recently voiced that inking Adebayo to his massive contract was a "no-brainer" decision for the Heat. (H/T Kurt Helin of NBC Sports)
Want $250 to bet on NBA futures?
"One of the most important things a franchise can do is to make sure that your best, youngest, cornerstone players sign on the dotted line," Heat president Pat Riley said in a statement. "Getting Bam his extension was a no-brainer for us because we know he will be around for years to come. That's great for the Heat, great for the fans, and great for Bam."
Bam Adebayo has experienced continued growth in his game over his first few years in the league. He has become one of the best young players that saw him take another significant leap in the 2019-20 campaign.
The Kentucky product is coming off earning his first All-Star selection after a career-best year with 15.9 points, 10.2 rebounds, 5.1 assists, and 1.3 blocks. Adebayo has become an elite rim protector that was pivotal to the Heat reaching the 2020 NBA Finals.
Miami will move forward with the 23-year-old as one of their pieces alongside Jimmy Butler, Goran Dragic, and Tyler Hero. The Heat are also in the position next offseason to pursue top free agents that will likely be headlined by Giannis Antetokounmpo.