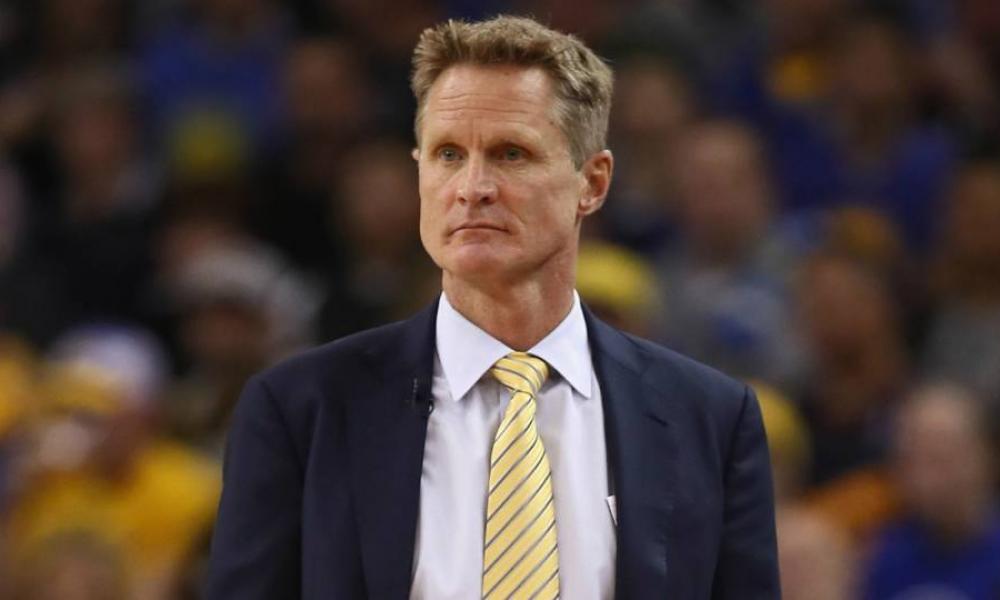 Steve Kerr to replace Gregg Popovich as Team USA head coach
Over the last few years, longtime San Antonio Spurs head coach Gregg Popovich held the title as the head coach for the United States Men's National Basketball team.
However, it appears those circumstances have changed as Adrian Wojnarowski of ESPN is reporting that Golden State Warriors head coach Steve Kerr will take over the reins with that role.
Steve Kerr, a three-time NBA championship coach with the Golden State Warriors, has been selected as the next coach for Team USA, sources told ESPN.
Kerr has been serving under Popovich on the Team USA staff over the last several years. The transition may also speak to the Spurs head coach seeing his road to retirement coming up quite soon.
He has taken the approach of taking it year by year with his position in San Antonio. The organization has let him operate on that basis, given what he has accomplished over his two-plus decade tenure.
It isn't a clear signal that Popovich is about head into retirement, but it does show that he isn't too far off from riding into the sunset to end his Hall of Fame coaching career.
Want $250 to bet on NBA futures?
Meanwhile, Kerr's commitment brings Team USA another extremely stable head coach into the picture. He has commanded tremendous respect from the current generation of players, especially behind the sustained success with the Warriors.
His presence should help allow Team USA to continue chugging forward toward adding more gold medals. The next step ahead is to formulate the assistant coaching staff under Kerr.